Sedona AZ (April 24, 2014) – Come meet Sarah McLean.  Find out what vision and values led to her chosen life path and why she chose Sedona for her organization. Learn why she believes that now "is the perfect time to learn to meditate" and discover the essentials of her remarkably effective, simple, easy, everyday meditation method. Find out, too, what she will offer at Internationally renowned gatherings, such as the upcoming Woman Arising Conference, Summoning the Sacred seminar, and her week-long programs at Esalen Institute.
McLean taught meditation at the Maharishi Ayurveda Mind/Body Health Center in Massachusetts, been Education Director at the Chopra Center in California, practiced bhakti yoga in a traditional ashram in southern India, studied with Tibetan Buddhist monks in Dharamsala, resided at a traditional Zen Buddhist training center in the San Jacinto mountains, worked for Gary Zukav in Mount Shasta, travelled worldwide directing Byron Katie's School of the Work and led self-discovery programs at world class getaways, such as Miraval Resort in Tucson, Esalen Institute in Big Sur, and the Omega Institute in New York.
Along with her series of meditation-related workshops, retreats, and teacher certification programs at her center, McLean participates in many community service activities, including serving on the Keep Sedona Beautiful board. She is a recent recipient of the Sustainable Arizona Service Leadership Award.
Join us at OLLI's Lunch & Learn to dialogue with Sarah at leisure. Everyone is welcome and admission is free.  Bring your lunch (or come for complimentary coffee, tea, water, and a little snack) and join in informal conversation at 12:30, or come at 1:00 when the program begins.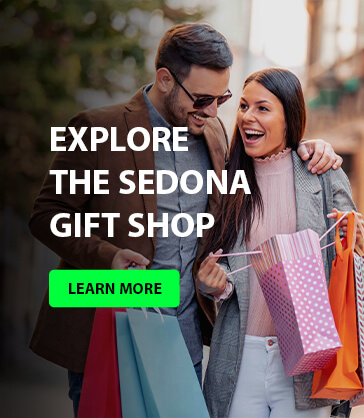 OLLI is a local, volunteer, peer-to-peer, adult education program. Spring term began on April 7 and enrollment continues to go on for many classes and workshops. The catalog is available in local stores and libraries as well as online atwww.yc.edu/lifelonglearners.   
For more information about OLLI or the Lunch & Learn program, please call: 928-649-4275.