By Tommy Acosta
Sedona AZ (May 6, 2020) – Damned if you do and damned if you don't. That's basically it, in bringing tourism back to Sedona.
With a shortfall of $10 million dollars in revenue that the city is forecast to suffer, Sedona will find itself in desperate need of tax dollars if the management and infrastructure of the city is to be maintained.
Tourists can solve that problem.  And we all know this is the truth.
Businesses, hotels and restaurants produce the tax dollars the city needs.  Only tourism can get the businesses going again. This is an undisputable fact, like it or not.
Basically, the city will go bankrupt without tourism and the time frame of reaching critical mass, where we cannot regain what we lost, is almost upon us.
Yet, bringing in tourists from all over, allowing them in our restaurants and shops and hotels, increases the chance of a coronavirus infestation in Sedona, where we locals who up until recently avoided the scourge, find ourselves now threatened.
It's a Mexican standoff. We need the tourist to survive yet we need them to stay away to live.
It's a microcosm of the macrocosm now being played out across the country. What the hell can the business do without customers? What can the city do without a budget? What would Sedona do without people?
So perhaps a high-wire approach is the only way — a careful walk right down the middle of that rope, balancing the need for money against the need for life.
It can be argued that the death by virus pales in comparison to death by starvation.
The thing is, in not too much time, desperation for sustenance will set in. People are presently being motivated to lock themselves in by fear.  However, a much greater motivator than fear is hunger.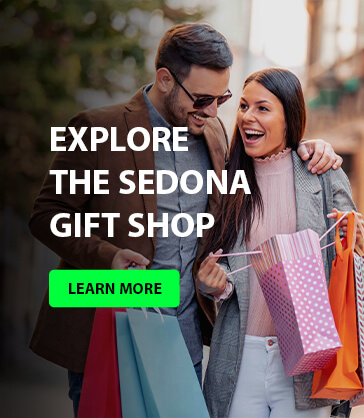 With our businesses dying, no money flowing, nobody working, those living on the edge that have no recourse are going to do whatever they must to eat.
If access to food is thus limited, there is no doubt there will be riots. People will bang on the castle doors for crumbs.
And that's when the real clamp down begins. As the food riots start to spread across the nation and in Sedona the amount of force the government will need to apply to quell them depends on the desperation of those scrambling for food.
The argument that the virus must be eradicated and any cost also has its valid points.
This thing can kill us three times over according to those supporting the strict lockdown policies. If left unchecked there will not be enough people left to rebuild our business and our country. Burying our dead will become our biggest industry. If we don't do what we must to stop the virus humanity is doomed, they say.
No sacrifice is too big. Whatever we must do or lose in the process, like our rights to assembly, etc., has to happen for humanity to survive, we are told.
What to do? What to do?  It all depends on me and you!
Should we just say "screw it" and throw all caution to the wind?  Ignore the virus and go back to living the way we did before it came? Or should we become even more aggressive in enforcing the shut down policies until it's gone?
To "tourist" or "not to tourist," that is the question.
Damnation or Salvation. Take your pick.