Sedona AZ (August 28, 2018) – Music in The House is proud to open their 2018/2019 performance season with dynamic singer/songwriter Ryan Biter!  This eclectic, and electric young song stylist is a compelling new voice on the Arizona music scene. This is a return engagement for this exciting young singer/songwriter from Flagstaff, Arizona, following his well received CD release show at the Sedona Hub in the 2017/2018 season!  Up-and-coming singer/songwriter Danielle Glick will open for Ryan. The show will be on Friday, September 14th, 2018, 7:00 pm at the Sedona Hub (doors open at 6:30pm). 
Currently Ryan can be found sharing his music with audiences throughout the Southwest. Ryan's music echoes the expansive soul of the area. The sound is equal parts rural Americana, college town hipster, mountain bluegrass, and new age funk.  Armed with expertly crafted songs, percussive guitar playing, and an affinity for beatboxing and loop pedals, Ryan delivers a concert that is commanding yet intimate. He has a unique way of making a coffee shop feel like a concert hall and a club feel like an intimate house show.
Ryan's influences include Newton Faulkner, Martin Sexton, Paul Simon, Michael Hedges, James Taylor, and Ed Sheeran. Ryan moves seamlessly between genres, often blurring the lines of Folk, Country, Blues, Soul, Funk, and Pop, while still maintaining his own distinct style. 
Ryan has a broad appeal that is a rich blend of the old and the new, and his audiences reflect that.  He can easily get a young audience's juices flowing, while at the same time enchanting a '60's crowd with his throwback attitude. The consummate showman, Ryan effortlessly involves his audiences in every part of the show.  "The audience is a huge part of what I do on stage," says Biter. "They can be the choir and the rhythm section".
Music in the House Singer/Songwriters Larry and Leslie Latour said "The two of us are very much a product of the '60's singer/songwriter generation, and we are very excited to experience such an accomplished singer/entertainer at such a young age.  We've been privileged to cover his songs and do backup harmony on others. His shows are enchanting."
Ryan will be playing songs off his self titled album "Ryan Biter" as well as new and old favorites.  His music is available online on Itunes and Bandcamp.com.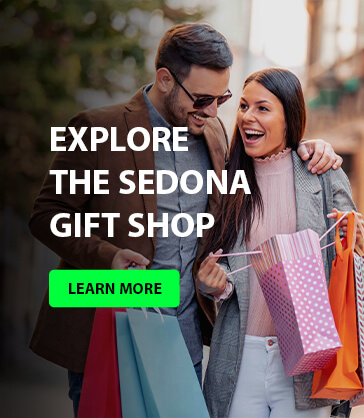 Opening for Ryan is singer/Songwriter Danielle Glick.  Danielle has big aspirations, performing in many state vocal competitions and broadcast on numerous radio stations. Currently she is performing in and around Cottonwood, doing solo events and shows in the community and surrounding areas. Her crowd pleasing music varies from compelling originals to music of the late 50's to top billboard hits of today.
Come and experience the power of music with Ryan Biter and Danielle Glick, young musicians with a passionate love for songwriting and performing,  Friday, September 14th, 2018 at 7pm at the Hub. Tickets $10 and doors open at 6.30 pm.
Where: The Sedona Hub (525B Posse Grounds Rd, next to the Skate Park)
When: Friday, September 14th, 2018, 7pm (door open at 6:30pm)
Tickets: $10 at the door
The show is suitable for the entire family.
For more information: call Larry and Leslie Latour, 207-907-9365