Sedona AZ (January 16, 2017) – Music in The House is proud to present singer/songwriter Ryan Biter from Flagstaff, Arizona in a return engagement following a packed and well received show last April at the Sedona Hub. With a soulful voice, deft guitar style, and extensive catalogue of original music, this eclectic, and electric young song stylist is a compelling voice in the "New Folk" melting pot. The show will be on Friday, January 27th, 2017, 7:00 pm at the Sedona Hub (doors open at 6:30pm).
Ryan's influences include musicians like Paul Simon, Martin Sexton, Chet Atkins, Michael Hedges, and James Taylor. His mix of fingerpicking and flatpicking on Guitar is both lyrical and percussive, adding elegant texture to his music. Ryan is one of those artists that possess seemingly effortless versatility. He moves seamlessly between genres, often blurring the lines of Folk, Country, blues, Soul, Funk, and Pop, while still maintaining his own distinct style.
"I picked up the guitar in high school, and quickly was writing and performing my own songs," Ryan said. "In a few years I learned that I could be more efficient with my writing, communicating more with less, and have much more of an impact. Songwriting is a labor of love for me."
When asked how he developed such an eclectic style at such a young age (Ryan is 24), he confessed, "I'm very much a product of the YouTube generation. Having such a limitless collection of music genres to study, I learned from the best. I studied what was unique and what was catchy, and I'm continuously developing my bag of tricks for new audiences."
Ryan has a broad appeal that is a rich blend of the old and the new, and his audiences reflect that. He can easily get a young audience's juices flowing, while at the same time enchanting a '60s crowd with his throwback attitude. "I want to connect to all types of audiences to give them all something meaningful. Whoever is willing to listen, I'm willing to play for."
Verde Valley Singer/Songwriters Larry and Leslie Latour said "The two of us are very much a product of the '60s singer/songwriter generation, and we are very excited to experience such an accomplished singer/entertainer at such a young age. We've covered one of his songs, "Sing With Me," a wonderfully compassionate and simple love song that is a quintessential Ryan Biter tune. His shows are enchanting."
Ryan just released his first album entitled "Under After Avenue," an homage to his eclectic style, and he is currently working on a second collection due out next year. His songs include everything from sweet waltz to funky, breezy pop; socially conscious jazz throwbacks to brooding modern blues, all along taking the audience on a journey across the highways and byways of life.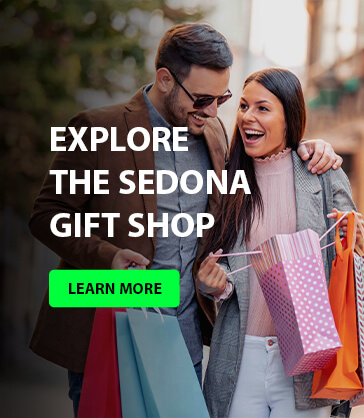 Ryan regularly plays the Flagstaff music circuit accompanied by percussionist Kendra Peterson and Vocalist Holly Brown. His music is available online on iTunes and Bandcamp.com.
Come and experience the power of music with Ryan Biter, a young musician with a passionate love for songwriting and performing, Friday, January 27th, 2017 at 7 p.m. at the Hub. Tickets $10 and doors open at 6:30 p.m.
Where: The Sedona Hub (525B Posse Grounds Rd, next to the Skate Park)
When: Saturday January 27th, 2017, 7 p.m. (door open at 6:30 p.m.)
Tickets: $10 at the door
Suitable for the entire family.
For more information: http://www.sedonahub.org,
The Sedona Hub at 928-282-1660