Sedona AZ (May 26, 2016) – Friday, June 3rd through Sunday, June 5th, Running River School is hosting the 4th Annual Running River School Rummage Sale on their school grounds located outside the Sedona-Oak Creek Unified School District Building at 221 Brewer Road, Sedona. This annual fundraiser has been supporting teacher needs since 2013. A new Tuition Assistance program being implemented for the fall is what the funds will be used for this year.
Guadalupe Pollock, co-founder and Director of Running River School, shares how important the event is for the benefit of the Waldorf-inspired grade school initiative.
"Most school's biggest hurdle, public, charter and independent, is having enough money to operate to their fullest potential," says Pollock. "Where most schools are forced to cut the arts from their curriculum, or charge families for programs that should be funded by tax dollars, Running River School uses its tuition resources as creatively and fully as possible to meet student needs. An enormous amount of time and energy is donated by our parents to accomplish our day-to-day operational needs, which otherwise would be fulfilled by paid staff. This fundraiser has been integral in maintaining a rigorous curriculum inspired by the arts, outdoor programs and frequent field trips, on top of traditional academics. This fundraiser has helped us to support our incredible teachers and this year it will help provide tuition assistance to families."
Every spring since 2013, Running River School, a parent cooperative, has sent volunteers into Sedona and Verde Valley neighborhoods seeking donations for their annual garage sale. In the months leading up to the June rummage sale, families have stored sale items ranging from furniture to household items, books to sporting goods, artwork and crafts to tools and technology, all for the greater population to peruse and purchase.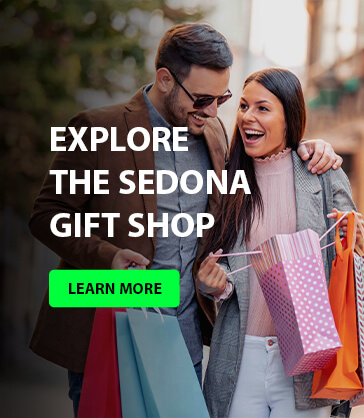 The 4th Annual Running River School Rummage Sale opens each day at 8 a.m. and runs until 2 p.m. Parents, administrators and volunteers of the school will be on hand throughout each day making sure to answer questions.  Some students of Running River School will help with taking money (or donations) and making change.
Running River School, a Waldorf-inspired 501(c)3 independent grade school initiative, sprang from a group of devoted parents desiring to create a place where parents and teachers work together to offer children hands-on, integrative educational opportunities that support the whole child. An extensive art program, outdoor opportunities, life skills such as gardening, cooking and handwork, as well as field trips go hand-in-hand with traditional academic subjects to create a comprehensive model for excellence.
"Founding Running River School has offered Sedona and the Verde Valley another educational option for parents," says Pollock. "It's not only given the children purpose in their learning, it's offered the same to parents and teachers who direct the school. This sale isn't just a sale, it's a celebration of our efforts."
To learn more about Running River School, please visit the website www.runningriverschool.org or www.facebook.com/RunningRiverSchool. To contact Director Guadalupe Pollock, please call 928-301-3232 or email info@runningriverschool.org