Ruminations from the Arizona Room is a series by Dr. Elizabeth Oakes, a former Shakespeare professor, a spiritual writer, and an award winning poet. A Sedonian of four years, she will share the thoughts that arise as she sits in the literal Arizona room in her home as well as the metaphorical "Arizona room" that is Sedona.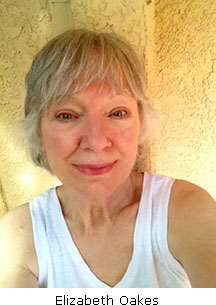 By Elizabeth Oakes
(March 27, 2017)
Some time ago, as I recovered from a health crisis, I walked each day with a positive word from a kit of healing words in my hand. I then wrote down statements using that word that affirmed an improvement in my condition as if it were already true.
Eventually, I had forty-eight sets of affirmations. Unlike other lists of these that I'd seen, I centered a set of ten to fifteen affirmations on a single word. I then included some of the other words in each set, which had the effect of interlocking them. I ended up with about 550 affirmations, which resulted in a book, Healing Words: A Series of Interlocked Affirmations.
The repetition of the words throughout the sets created a relationship that had a chiming effect similar to a crystal bowl.
This meditation, I believe, had an effect on my healing. The old adage, "sticks and stones may break my bones, but words will never harm me," is not true, for it has been shown that words can affect our physical self. Words are vibrations with meanings; our body is composed of vibrations. Thus, to turn the adage on its head, it can be beneficial to write our own narrative of what we wish for the future.
Although allopathic medicine was and is life-saving for me, this meditation of words, which I still do three years later, continues to help my attitude and sense of gratitude. It also may, indeed, have been at least partly the reason for a physical healing that experts say rarely happens.
In an addendum to the book I developed from this process, I list the first line of every set. Each first line also includes the main word of the affirmation before it, with the last affirmation circling back to the first and forming an enclosed network. What follows below is this coda – the essence of the book:
I accept the wisdom gained from this experience of healing
I accept that I may ask for help from others and others from me
I ask that all live in beauty
I honor all beings as beautiful
I believe in the divinity of all beings
I believe that blessings flow freely
I ask the divine presence to bless my body, heart, spirit, mind, and soul
I care for my body
The challenge is to care for myself as a being of divine energy
I choose to learn from the challenges of this experience
I choose courage
I find the courage each day to create
I create from a divine spark within myself
The divine presence I see in others encourages me
I am encouraged by the energy of the divine presence
I am experiencing energy in my body, heart, soul, spirit, and mind
All experiences are gifts
I accept the gift of grace
I live in the grace of gratitude
I grow in gratitude
My happiness grows each day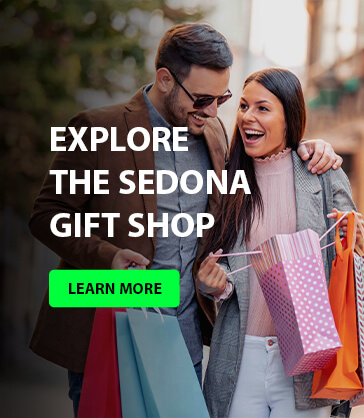 I am happy to be in the process of healing
I am healing my whole self: heart, mind, spirit, body, and soul
Those who hold me in their heart honor me
I am honored to inspire hope in others
This is a journey of hope
I include laughter in my journey
I choose to laugh each day of my life
I dedicate my life to the living light
I value light and love as the basis of life
I open my mind, heart, soul, spirit, and body to universal love
I nourish my mind with positive input
I am nourished by the wisdom of others along my path
I am at peace with my path
I pray for peace for all
I live in the present fully as a prayer to the divine presence
I am present for every second of my recovery
I am on a sacred journey of recovery
I am soothed by the sacred energy of the divine presence
The soul energy I feel from others soothes me
My spirit, soul, body, heart, and mind are in unison
I am strong in spirit, soul, body, mind, and heart
I am sustained by the strength of others
I am sustained by the touch of others
I trust in the touch of the divine presence
I value the trust I am able to put in others
I value the wholeness of seeing myself as mind, body, soul, spirit, and heart
I embrace sacred wisdom with my whole self
(The complete book, Healing Words: A Series of Interlocked Affirmations, is available on Kindle free for those who have Amazon Prime.)