Ruminations from the Arizona Room is a series by Dr. Elizabeth Oakes, a former Shakespeare professor, a spiritual writer, and an award winning poet. A Sedonian of four years, she will share the thoughts that arise as she sits in the literal Arizona room in her home as well as the metaphorical "Arizona room" that is Sedona.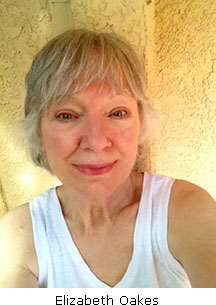 By Elizabeth Oakes
(April 10, 2017)
Before I visited here, I saw Sedona described as a place of artists, musicians, writers, and distinguished retirees. The incongruity of the last with the first three made me laugh, but now I agree that, indeed, retirement is an art.
In fact, distinguished hardly describes most who "retire" here, as it suggests resting on laurels. Retirement here is golden, but it doesn't have anything to do with a gold watch. "Turn and face the strange," Bowie repeats six times in "Changes," which is what many do.
It's more that Sedona is the setting for another stage of life that has its own tasks and rewards, its new avenues for growth and vision, and its expanded ways to live and give. The social identity we built up and the work we did in the earlier stages were important, satisfying, and necessary. That hasn't ended; it's just shifted. Bowie describes it this way: "I watch the ripples change their size / but never leave the stream."
A shift in perspective happens. I, for instance, loved teaching Shakespeare and truly believe it was what I came into this world to do. However, one day as I was walking to my classroom, I heard my inner voice say, "You're done with this. You need to do something else." As Bowie sings, "Time may change me."
"Ch-ch-ch changes" were in the offing. I call it the "from the ______ stage to the ______ stage." Maybe some of these will pertain to you:
From cooped up to free range
From collegial to tribal
From individuated to cosmically connected
from clock time to time warp
From the rat race to angelic encounters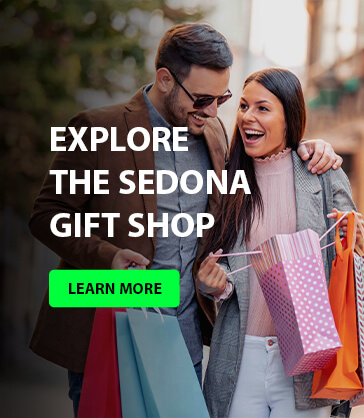 From worker bee to butterfly
From mentor to what-I-was-meant-to-be
From the actual to the astral
From alas to at last
From alack to shake-up
From been there, done that to wow, what is that
From performance reviews to red rock views
and, in the language of quantum physics, from particle to wave
As for me, I often say of myself that once I taught at a university, and now I'm a student of the universe.
I'm home-schooling my spirit here in Sedona!
Beginner's mind! Beginner's luck!