Ruminations from the Arizona Room is a series by Dr. Elizabeth Oakes, a former Shakespeare professor, a spiritual writer, and an award winning poet. A Sedonian of four years, she will share the thoughts that arise as she sits in the literal Arizona room in her home as well as the metaphorical "Arizona room" that is Sedona.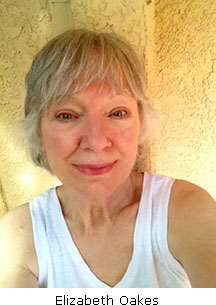 By Elizabeth Oakes
(September 25, 2017)
I've been interested in reincarnation since childhood before I knew the word. My husband John Warren Oakes and I have researched the topic and done regressions, but in the summer of 2008 something unusual happened. I saw my face from a previous time carved into the stone of Glastonbury Abbey in England.
That summer we lived in an apartment that shared a wall with the Abbey. On our first day there, walking through the famous ruins, I reached up and touched an apple tree, and these words came to me, "I've done this before, my name was Michael, I was blind, and my face was broken."
A few days later, looking through the list of abbots in the museum, I saw an abbot named Michael of Ambresburg in 1235. However, I thought, "That wasn't this Michael. I was someone much more humble."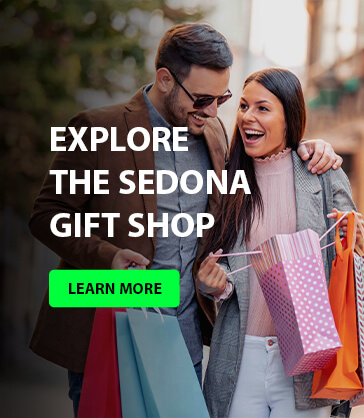 Long story short – as days went by, more and more came to us, culminating in a time when we were sitting in what would have been the cathedral, and my husband went into a trance. Michael's mother died when he was born, and his father hated him and severely beat him, thus the disfigured face. My husband was also named John then. As Archbishop of Tewksbury, he had educated and mentored Michael, who, despite his blindness, had become a beloved preacher.
There was much more detail, such as Michael was from Laurens, a town close to Glastonbury that we subsequently could find only on old maps, the clothes we had on, that the villagers probably killed the father, making Michael a ward of the church, and where the statue of Mary was in the cathedral. Nevertheless, it was basically the same as other regressions or what I call recovery of experiences. However, more was to come –
On our next to last day there, for some reason we took a different route than usual in our walk through the thirty-six acres of the park, and I came upon a stone carving of a man whose face was broken and who looked blind. He had a monk's haircut and was wearing a cowl. It was the face I had seen when I reached up to the apple tree on that first day. It was Michael.
Someday, that same energy that animated Michael and now animates me may become someone else. Shakespeare in Twelfth Night speaks of the "whirligig of time." Sometimes the door of the past, or what we think is the past, swings open. Someday, even, my life in the 20th and 21st century will be another's past life in this "whirligig." I hope we meet –
Do you have an unusual reincarnation experience? If so, I welcome you to share it below in the Comments section –