New production from Stratford-Upon-Avon makes debut at Mary D. Fisher Theatre
Sedona AZ (September 5, 2015) – The Royal Shakespeare Company's extraordinary new production of "The Merchant of Venice" makes its Sedona big-screen debut on Sunday, Sept. 13. The Sedona International Film Festival hosts the high-definition premiere of William Shakespeare's renowned play from its home in Stratford-Upon-Avon. There will be one show at 1 p.m. at the festival's Mary D. Fisher Theatre.
In the melting pot of Venice, trade is God. With its ships plying the globe, the city opens its arms to all, as long as they come prepared to do business and there is profit to be made.
Antonio, the Merchant of Venice, lends three thousand ducats to his friend Bassanio in order to assist him in his wooing of the wealthy and beautiful Portia of Belmont, an estate some distance from Venice.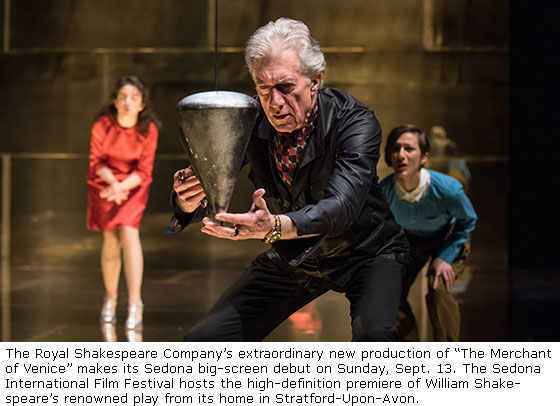 Antonio's own money is tied up in business ventures that depend on the safe return of his ships from sea, so he borrows the money from Shylock, a Jewish moneylender whom he has previously insulted for his high rates of interest.
Shylock lends the money against a bond. Failure to repay the loan on the agreed date will entitle Shylock to a pound of Antonio's flesh.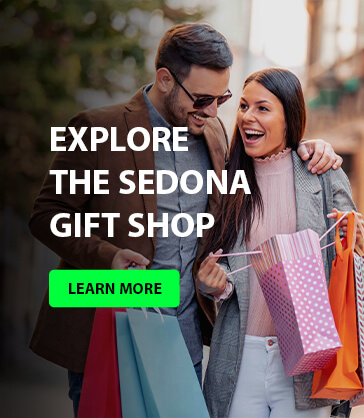 With the gold flowing all is well, but when a contract between Bassanio and Shylock is broken, simmering racial tensions boil over. A wronged father, and despised outsider, Shylock looks to exact the ultimate price for a deal sealed in blood.
"The Merchant of Venice" is directed by Polly Findlay, in her first Shakespeare production for the RSC.  She has directed "Protest Song" and "Treasure Island" at the National Theatre of London.
Everyone at the Royal Shakespeare Company, from actors to technicians, milliners to musicians, plays a part in creating the world you see on stage. Our work begins its life at our Stratford workshops and theatres and we share it with audiences across the world through our touring, residencies and online activity. So, wherever you experience the RSC, you experience work that is made in Shakespeare's home town.
Shakespeare has been performed and celebrated in Stratford for centuries and the RSC has trained generations of the very best theatre makers since the Company was founded in 1961.  We pioneer contemporary approaches to Shakespeare's plays, as well as staging the work of those who inspired him and the work of today's playwrights.
"The Merchant of Venice" will be shown at the Mary D. Fisher Theatre on Sunday, Sept. 13 at 1:00 p.m. Tickets are $15, or $12.50 for Film Festival members. Tickets are available in advance at the Sedona International Film Festival office or by calling 928-282-1177. Both the theatre and film festival office are located at 2030 W. Hwy. 89A, in West Sedona. For more information, visit: www.SedonaFilmFestival.org.