March marks the start of spring, the season of renewal when many people start to refresh their surroundings. That frequently includes bringing in new artwork, like one European couple who discovered Rowe Fine Art Gallery online – then proceeded to travel to Sedona specifically to see painter Jen Farnsworth's art in real life. They now own five of her oil paintings. Bringing new art into their home, explains the couple, serves two purposes.
"First, we enjoy each individual piece of art because of its intrinsic value and its very own message, which add – like the pieces of a mosaic – to a complex whole and contribute to the very personal atmosphere of our house," they say.
"Second, we have brought home pieces from four continents (Europe, North and South America and Asia), places we have visited or where we lived for some time. They remind us of the artists we met and who have become friends and the places which have a special meaning for us because we associate them with very fond memories/experiences."
Just in time for the season of renewal, Rowe Fine Art Gallery will blossom with new works of art from the gallery's esteemed painters, sculptors and jewelers, all waiting to put down permanent roots in someone's home. Bloom opens Friday, March 3, from 4 to 7 p.m., and continues through the end of the month.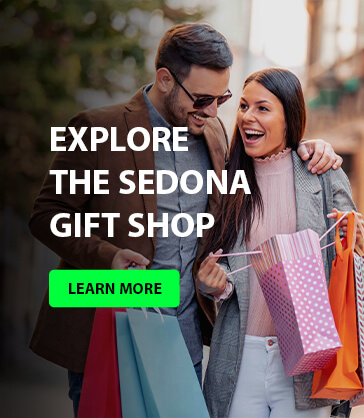 The show marks the continuation of a year-long celebration of the art of storytelling. When you come right down to it, artists are storytellers, using paint, clay and precious metals the same way a writer uses words. There's a story behind each of the paintings, sculptures and pieces of jewelry in the gallery, but those stories aren't complete until an art collector makes a connection with the artwork and brings it into their lives. Stay tuned as some of those are told over the coming year.
The European couple aren't the only ones whose art collection bloomed at Rowe Gallery, says Farnsworth. "There was a young couple who came in just after getting married," she explains. "They wound up buying their first 'real' work of art – a painting by Dane Chinnock. A year later, for their anniversary, they purchased my Sedona Trilogy, and the year after that, they went home with my Sitting Pretty – Bob CATitude. Rowe Gallery truly started them on their art-collecting journey."
Rowe Fine Art Gallery represents traditional and contemporary southwestern artists. The gallery, located under the bell tower in Patio de las Campanas at Tlaquepaque Arts & Shopping Village, is open Monday through Thursday, 10 a.m. to 5 p.m., and Friday through Sunday, 10 a.m. to 6 p.m.  For more information, call 928-282-8877, visit rowegallery.com, or find us on Facebook, Instagram and Twitter.