By Anne Marie Mackler, Development Director
Sedona AZ (May 10, 2019) – Read Around Sedona 2019 continues in May with further exploration of this year's theme: Historic Route 66. Please join us on May 19 for Route 66 Women: The Untold Story of the Mother Road, a film screening and discussion with documentary filmmaker Katrina Parks.
Parks will show segments from her documentary film series that looks in depth at Arizona's Route 66 legacy. In this ongoing project, Parks captures the oral histories of the women who worked and lived along Route 66. Through their eyes and experiences, we learn stories of women who overcame segregation and gender discrimination to build fulfilling lives for themselves on America's most beloved road.
Route 66, or the Mother Road as John Steinbeck called it, has struck a chord with Americans and an ever-growing international audience since its inception in 1926, offering economic opportunity, adventure, as well as providing a gateway to the West. The narrative of the road, conveyed by popular culture and historical works, overlooks the experiences of women and girls.
Parks has worked with museums and other associations interested in exploring Route 66 from a new feminist angle. Interviews, photographs, and links to archival sources for this project can be found on the website developed by Katrina Parks, "The Women on the Mother Road," www.route66women.com
For the May 19 event, Parks will be joined by Sean Evans, Cline Library's archivist, and Marshall Trimble, Arizona's state historian. These local humanities experts will provide context for the screened segments in a discussion following the film. They will explore the mythology, nostalgia, and authenticity surrounding the Mother Road, and will explain why this iconic highway maintains its mystique so many years after it was decommissioned in 1985. In addition, one of the women interviewed for the film is expected to be in attendance.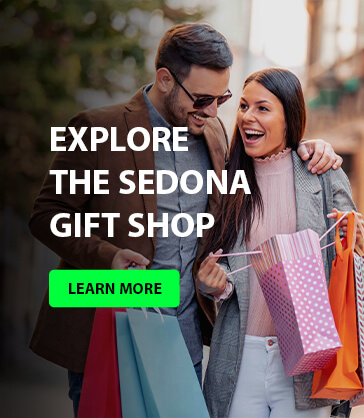 This film is a follow up project for Parks who created the historical documentary film The Harvey Girls: Opportunity Bound, which aired on PBS and sold out several screenings at the Sedona Film Festival.
Route 66 Women: The Untold Story of the Mother Road, screening and discussion, will take place on Sunday, May 19, 2019, 2:00 to 4:00 p.m., at Sedona Public Library, 3250 White Bear Rd. in the Library's Si Birch Community Room. This event is free and open to the public.
This event is made possible with support from Arizona Humanities, a non-profit partner of the National Endowment for the Humanities, and Sedona Public Library.
Sedona Public Library is able to provide programs like this because of support from people like you. Your support makes a huge difference to what we can offer to the community. Sedona Public Library is an independent, 501c3, and also receives support from the City of Sedona, property tax dollars from Yavapai and Coconino Counties, and gifts from businesses, foundations, as well as Friends of the Sedona Library. To support programs like these, please make a gift at sedonalibrary.org.