Sedona AZ (May 23, 2014) – As part of the ongoing Sedona Public Library in the Village Rotating Artist Series, Bill and Elaine Belvin will be displaying their Southwest Landscape photography at the Village location.  Some of the Belvins' photographs will be available for purchase.  A "Natural Wonders of the Southwest" reception for the photographers will be held at SPL-V in Tequa Plaza on Wednesday, May 28 from 5:00 p.m. to 7:00 p.m.
Both accomplished photographers, Bill and Elaine moved to Sedona in 2012 from Great Neck, NY.   Bill is a fine arts photographer specializing in creating richly detailed images of the American Southwest wilderness. He loves capturing the patterns and symmetries present in sandstone and sharing the results with others.  Bill is the creator/author of the well-known website www.thewave.info. This site has had over 150,000 visits from more than 150 countries. The website contains over 1,000 images of The Wave and surrounding region, as well as travel directions, maps, and shooting tips.  Thewave.info also contains depth of field tools, and articles on shooting at night and photographing hot air balloons.
Bill has traveled extensively throughout the United States and abroad and has backpacked in the Northwest and Alaska.  He is a graduate of both Outward Bound and the National Outdoor Leadership School and is comfortable hiking both on and off-trail and at night.  This comfort level allows him to photograph subjects in difficult to reach places and at night. Bill is largely self-taught in art and photography but has had valuable training in composition from Joseph Lange, Mollie Isaacs, and Mary Lindhjem, and in Photoshop from Tom Till and Jon Fuller. He has exhibited at the Sedona Arts Center and the Great Neck, Sedona, and Cottonwood Libraries. Bill has been published in Shutterbug magazine. He is a Fellow of The Casualty Actuarial Society and a Life Member of the New York Academy of Sciences. His background in computer science, mathematics, and statistics has served him well in dealing with the more technical aspects of photography.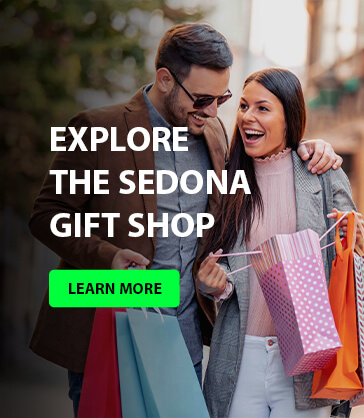 Elaine's portfolio includes nature, wildlife and vintage images from the American Southwest, Africa, and other travel destinations. Her photographic work has consistently been recognized for its excellence since she began, winning the top awards in the Manhasset Great Neck Camera Club and Photographic Federation of Long Island in 2011 and 2012 and again in the Sedona Camera Club in 2013.  Elaine's work has been displayed in a number of exhibitions sponsored by the Camera Clubs and the Sedona Arts Center.
The Sedona Public Library offers a myriad of programs for all ages and interests. For information about this or other programs, as well as the wide variety of services the library offers, please contact Sedona Public Library in the Village at 928-284-1603 or visit the library website at www.sedonalibrary.org. Sedona Public Library is a 501(c)(3) nonprofit