By Tommy Acosta
Sedona Az News: When I was young, back when the Dead Sea was still sick, I remember living through the heat of the cold war with Russia,
Regularly, in my fifth-grade class at Holy Family Elementary School in the Bronx, an air-raid siren would go off and all the kids had to crawl under their desks.
Sister Stevens would, with no thought of her own safety or survival, walk between the rows smacking with her ruler any body parts that were vulnerable.
I remember looking out of the big classroom window, (which I did when Sister Stevens wasn't looking) I would imagine a blinding flash of light coming through the window and the glass exploding into deadly shards, flames bursting in and frying us all.
Eventually though, I reached a point where I stopped fearing. Being incinerated couldn't be that bad if it happens in a split second. Kaboom! You are gone. 
I decided to simply accept death and not care. I would live my life like the Cold War was just another TV show I was a part of and whatever happens, happens.
Since then, I rarely worried about being thus vaporized until someone recently asked why I don't seem to be in the slightest bit concerned about nuclear annihilation, considering what's happening in Ukraine.
It was a moot question because there will never be a nuclear war between the superpowers. Period.
Consider this. Do you believe those who rule the world and have made earth their playground would ever let anything ruin it for them?
Sure, they have carved-out mountains to hide in if they have to. But who wants to live ten years in a smelly rocky tomb? Rebreathing stale air, recycling wastes, etc.?
They will never stand for that. They will not allow the posturing idiots out there to fire a nuke.
Perhaps a side could win in about 15 years after the radioactivity degrades. If ever. It's just not worth it.
Besides, the global military industrial complex is gorging on Ukraine and it looks like there are quite a bit more conventional conflicts coming down the pike to keep the sales going. No need to nuke each other.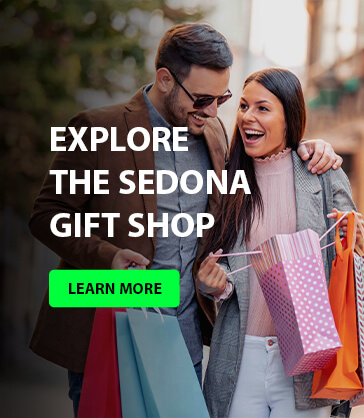 Back to Russia blowing us all up — just ain't gonna happen. Nope. The big guys will never allow it.
I know. I know. I sound like a conspiracy theory nut job. But realize that the ancient ruling families of antediluvian origin are still here on earth enjoying its fruits and controlling the chess board. 
They want to live on and they want their children to live on and they are not going to allow their kingdoms to be blown up by servants who forget their place.
Now, here's where some might think I have gone off the deep end and rails.
It's common knowledge amongst UFO believers that our friends from the stars like it here too. The aliens will shut down every missile that attempts to ignite, sputtering them into duds. One could not ask for a better back-up than galactic intervention.
So, there it is. I don't worry one tiny bit about a nuclear war.
While the world trembles in fear of the big boom, I'm going to have fun, laugh, love, bask in the Sedona sun and master my harmonica.
Rootin' Toottin' Nuke em' Putin can rattle his saber in tune to Biden's, but those of us who know, know.
It's all one big fat bluff.