Sedona screenings mark the Northern Arizona premiere delightful and charming crowd-pleaser
Sedona AZ (January 28, 2012) – The Sedona International Film Festival is proud to present the Northern Arizona debut of the charming new romantic comedy "Take Me Home" on Tuesday, Feb. 7 as part of the festival's Tuesday Cinema Series. There will be two screenings of the film at 4:00 p.m. and 7:00 p.m. at Harkins Sedona Six Theatres.
Critics around the world are calling "Take Me Home" a touching, funny and refreshingly original film that is part romantic comedy and part road movie. Audiences are hailing it as one of the most fun and entertaining films of the year.
"We thought it would be the perfect lighthearted, enjoyable and refreshing film to bring in just before Valentine's Day to celebrate the romantic in all of us," said festival director Patrick Schweiss. "It has a great cast of characters — played by an extraordinary ensemble cast — a surprising script and a whole lot of heart."
Thom Colvin isn't having a good day. After getting turned down by a photography agency, Thom finds his landlord throwing all of his belongings out into the hallway. With no job prospects and no place to sleep, Thom must turn to his recurring last resort: driving his illegal taxicab around the streets of New York.
Fortunately for him, Claire Barrow isn't having a good day, either. First she comes home to find her husband flirting with his new secretary, then discovers her estranged father has suffered a heart attack in California. In a frenzy, Claire runs out into the night and hails what she assumes to be a cab. What she gets instead … is Thom.
With her life in ruins, Claire decides on a whim to pay Thom to drive her out to California. With nothing in New York to call his own, Thom reluctantly agrees.
The path across America takes more than the usual detours, through mountains, barren deserts, and the occasional family reunion. But it's what awaits Thom and Claire in California that forces them to choose between the lives they've left behind, and the possibilities glimpsed along their journey.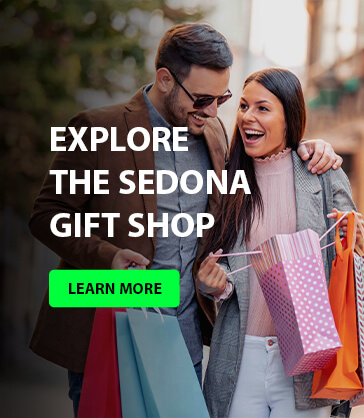 Shot on location in thirteen different states, "Take Me Home" features an award-winning ensemble cast including Victor Garber (Titanic, Alias), Cristine Rose (Heroes), Lin Shaye (There's Something About Mary), Bree Turner (The Ugly Truth), Brennan Elliot (Flight 93), and Amber Jaeger (Solitary).
Writer/director and the star of the film Sam Jaeger (best known for his roles in Parenthood and the film Catch & Release) and an eleven person crew set out in an RV from New York City to capture this magical comedy against the backdrop of the American landscape.
"Pure magic! The best comedy I've seen in years," raves Amy Handler from Film Threat.
"We hope you'll bring your loved one for an early Valentine treat," added Schweiss. "Come out for a good laugh and get a feel-good, romantic charmer in the process!"
The title sponsor for this film premiere event is the Sedona Community Foundation. The series is also made possible by a grant from the Arizona Commission on the Arts and National Endowment for the Arts and the City of Sedona.
"Take Me Home" will be shown at Harkins Sedona Six Theatres on Tuesday, Feb. 7 at 4:00 and 7:00 p.m. Tickets are $12, or $9 for Film Festival members, and will be available starting at 3:00 p.m. that day in the Harkins lobby. Cash or checks only. Film Sedona members can purchase tickets in advance at the Sedona International Film Festival office, 2030 W. Hwy. 89A, Suite A3, or by calling 282-1177. For more information, visit: www.SedonaFilmFestival.com.