Sedona AZ (January 30, 2014) – Join Sedona Arts Center in "Romancing the Arts" at their fine art gallery in Uptown Sedona from February 7–March 4, 2014. Indulge in the spectacular creativity of James Latham's fine turned-wood vessels, Janet Noll Naumer's landscape photography, Janet Collins's photography and pencil works, Beth Jaynes's colorful and whimsical mixed media paintings, and Shirley Clausen's pen-and-ink landscapes plus her delightful handmade dolls, each in a vibrant costume. You also don't want to miss the last day of the Members' Winter Co-op still showing in the Special Exhibition Gallery and Theatre Classroom! Come mingle with the artists and art lovers on Friday, February 7, 5–8 p.m. And enjoy receptions for both of these fabulous shows.
Visit Sedona Arts Center first, where more than 400 artists teach, study and follow their passion! Sedona Arts Center features a new themed exhibit each month with truly outstanding local artists. We have the largest selection of fine art in all styles and mediums you will find in Sedona! From exquisite jewelry to bronze sculptures, we have something for everyone. Our Fine Art Gallery is open daily from 10 a.m.–5 p.m. with Opening Receptions every First Friday of the month from 5–8 p.m. Sedona Arts Center is a 501(c) 3 nonprofit educational institution dedicated to nurturing creative discovery, learning and sharing through arts education and artistic development.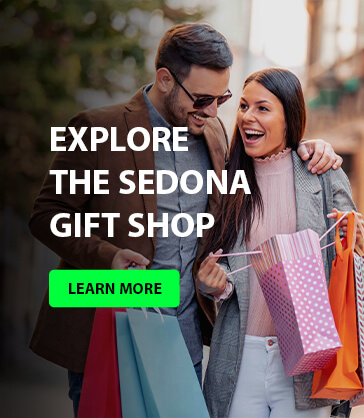 Be sure to stop by the gallery to connect with artists who are demonstrating throughout each month. It's a wonderful opportunity to meet the artist, watch the process and a chance to purchase art that you saw being created. All demonstrations are open to the public so come on in!