Verde Valley AZ (January 16, 2013) – Robin Weeks, new coordinator for the Osher Lifelong Learning Institute (OLLI) in Sedona and the Verde Valley, will speak on his philosophy of learning and his intentions for the OLLI program. This is part of OLLI's Lunch and Learn Program: bring your lunch (or come for complimentary coffee, tea, water, and snacks) and join the conversation in room 34 of Yavapai College's Sedona campus (on Cultural Park Road, across Rte 89A from Red Rock High School) on Wednesday, January 22, from 1:00 – 2:00.
Millions of students pursue college degrees; many continue for a masters degree; a few stay the course to earn a Ph.D.; and a fraction of them are hired to join a major university's faculty. Those scholars are committed to doing very focused, cutting-edge research, as well as teaching and advising students.
Only a few will give up such a highly sought after position in mainstream academia to explore other kinds of learning environments and to work directly with learners all day, every day.
Sedona is fortunate to have one of those rare individuals contributing to our community's educational life. Robin Weeks, who comes originally from a small town in Devon, England, earned a Ph.D. at the University of California, Santa Barbara and was a professor of Earth and Space Sciences at the University of Washington in Seattle.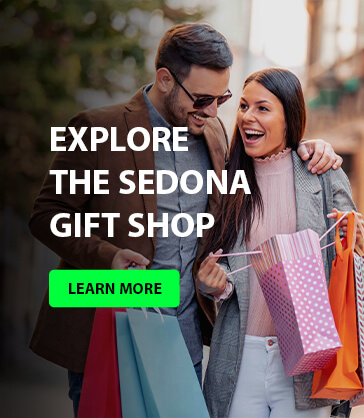 The traditional educational environment wasn't fulfilling for him in the long-term, based as it is, on conveying an accepted body of knowledge or content to a student, rather than on the student's own curiosity. Dr. Weeks undertook an odyssey to explore alternative kinds of learning settings and models. Were there learning programs that were based on awakening and following the individual student's love of learning? This journey took him to positions in Boulder Colorado (at Naropa University) and Santa Fe, New Mexico, before arriving in Sedona. Now we are fortunate to benefit from his passion for truer education at the Osher Lifelong Learning Institute (OLLI), where he will coordinate a wide range of learning programs.
OLLI "Lunch & Learn" is a "town square" for local residents to gather, chat, and interact with speakers who do interesting and important things in town. This enjoyable, informative, weekly community event is free and open to all!
Join the conversation at 12:30, or come from 1:00 – 2:00 to learn about Robin, how his exploration of learning environments and approaches evolved, and how he will contribute towards helping OLLI fulfill its potential in Sedona. He will present for up to 30 minutes, and there will be Q & A and discussion for the remaining time