Cottonwood AZ (November 11, 2011) – Robbin Thompson travels from Virginia to headline a night of stories in song, with special guests Don Whitcher and Dan Engler at Old Town Center for the Arts on Friday, November 18th.  The doors open at 7:00, with an opportunity to view artist Ramona Stites beautiful landscape art, while waiting for the concert at 7:30 pm.
Robbin Thompson is an award-winning singer/songwriter and recording artist, who has been prominent on the national and international music scene since the early 1970s.  Owner of Virginia's largest post production recording facility, In Your Ear Music and Recording, Thompson has written songs with and shared the stage with members of the Dave Matthews Band, The Eagles, Bruce Springsteen, Bob Dylan, Bonnie Raitt, Crosby, Stills and Nash, Phil Vassar and many others. He has recorded 13 albums and written music for hundreds of radio and television commercials. His song "Sweet Virginia Breeze," co-authored with friend Steve Bassett, is considered by many to be the "official unofficial state song of Virginia."
Robbin Thompson's musical career spans over 40 years and still counting. He became the lead singer in the Bruce Springsteen band STEELMILL, when Bruce asked him to join the band and move to New Jersey. His scoring credits include "The Red Badge of Courage" for the stage, the theme for the cult flick "Gleaming the Cube," starring Christian Slater and "I Won't Quit", a song he sang as well as co-wrote with members of The Dave Matthews Band for the movie "The Fighting Temptations," starring Cuba Gooding, Jr. and Beyonce. Due to Robbin's involvement with Bruce Springsteen he is proud to have a song on the EMI/CAPITOL release entitled One Step Up – Two Steps Back, from "The Songs of Bruce Springsteen." "Out On the Chesapeake" was released in October of 1998. It features songs that Thompson wrote while sailing his boat on the Chesapeake Bay.  Another song, "Move On Down the Line", is being used in a campaign to fight Human Trafficking in S.E. Asia.  Robbin produced the song for the campaign in Pnom Penh, Cambodia.  In The past 5 years Robbin has toured the U.S., China, S.E. Asia, and Scandinavia.
Don Whitcher brings his unique brand of music to this concert.  While signed to 95 North Records his band "Slant 6 Cowboys" charted in the top ten of the Americana and Roots country charts in 2004.  His music is not easily defined.  He is a singer, songwriter who loves blues, old country, bluegrass, swing, folk and jazz. Through his love of music, he has a forged a distinctive sound and playing style all his own. Don cultivates unique rhythm textures with the deep lyrics of a well-traveled drifter. His music takes you on an exciting train-ride to places you can only dream of. A voice like cool clear water; guitar playing that smokes and drives a coal burning rhythm, and songwriting that could make an outlaw cry. Don is adept at many facets of Americana music, whether he is evoking the haunting echoes of a Mississippi night on slide or the biting edge of a Texas thunderstorm on steel guitar. He paints music like the plaintive cries of old ghosts sweeping down from North Dakota into a Southwestern monsoon. Don will feature originals from his new CD and also some old favorites that have never been previously recorded.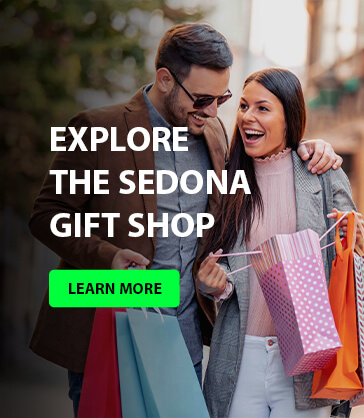 Renaissance man, singer-songwriter Dan Engler opens the concert.  A writer, photographer and musician Dan is currently recording many of his original songs for a new CD, with Greg Tauriello at 'Sweet 16' Studios.  A finger-style guitarist, Dan's biggest influences are classic singer-songwriters such as Bob Dylan, Steve Earle and Townes Van Zandt.  An avid student of music and the icons of folk, rock, and blues, Dan's observations are reflected in the crafting of his own songs, flavored with metaphor and experience from his 40 years in Arizona and the Southwest.
"Already a fan of Don and Dan's music, I've become a big fan of Robbin as well.  We're very fortunate to have him come to Old Town," co-director of OTCA William Eaton remarked.  "Listening to his songs, it's clear to me why Bruce asked him to be his lead singer.  His voice and songs captivate your attention immediately."
Robbin Thompson, Don Whitcher, and Dan Engler appear in the intimate, vintage ambience of the Old Town Center for the Arts on Friday, November 18th at 7:30 pm. Tickets are $15 in advance, $18 at the door.  Tickets are available online at www.showtix4u.com.  Tickets are also available in Cottonwood at: Thyme & Again Café (right next to OTCA), Jerona Java Café, Desert Dancer; and in Sedona at: Crystal Magic, and Golden Word Bookstore.  Old Town Center for the Arts is located at 5th Street & Main in Old Town Cottonwood.  For further information visit www.oldtowncenter.org or call 928-634-0940.