From despair, to hope, to wanting to give back—this is the story of one man's journey to finding a path out of darkness. 
Clarkdale AZ (January 6, 2021) – Born and raised in Flagstaff, Richard Morales left home at 21 for a job in Holbrook. His career took several directions from a loan officer at a regional AZ bank for eight years, to retail manager at Payless Shoes for 10 years, to aircraft mechanic for Honeywell for 12 years until he hurt his back and needed multiple surgeries. After his back healed, he took a job performing light mechanical work at Swift Aviation in Phoenix. He did whatever it took to support his family of four for 30 years.  
Suddenly, in November 2012, his world turned upside down. He passed out at home while watching TV, stopped breathing, and when he woke up five days later after being in a coma, all he could see was white. "I suddenly found myself legally blind," said Richard, "I was only 52 years old—I couldn't drive, I couldn't work, and I needed a blind cane to do just about anything." 
As a result of his blindness, Richard could not continue working so he started to receive disability benefits from Social Security. This was a terrible situation for a man like Richard—he couldn't stand the boredom or inactivity due to his new disability—he got very depressed and went to a dark place. "My disability was very hard to accept. I was suicidal, I didn't know what to do so I finally went to counseling and they suggested that I look into the disability benefits through Arizona Department of Economic Security (DES)," Richard said. 
In 2014, the DES recommended that Richard start the Vocational Rehabilitation Program for the visually impaired. Richard's vocational rehab counselor, Dennis Wood, made it his mission to get him through training so he could go back to school. DES provided a laptop computer and scanner with JAWS software for the visually impaired. Over the next year, Richard worked with his software trainer, Sean Cummings, to become proficient at it. Finally, in December 2015, Richard felt ready to start classes at Yavapai College. He met with YC's Disability Resources Coordinator, Petra Bennett, who urged him to start at YC's Verde Valley Campus in January 2016.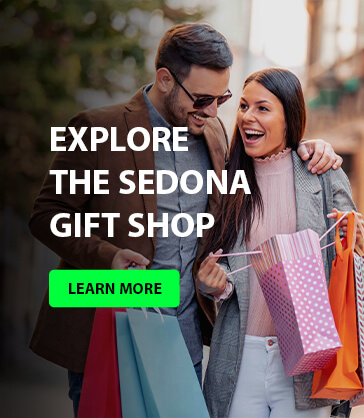 Initially, Richard studied Psychology because he wanted to learn about human behaviors. He saw it as a path for him to become a mental health professional. "Since I attempted suicide myself in the past, I thought this is the best way I can give back, by trying to help people who have problems," he said.  
Studying with the JAWS software was time-consuming, and Richard had to work hard to get through his classes. When certain aspects of Psychology became too challenging, Richard's SSS TRIO Advisor, Linda Evans suggested he change his major to General Studies so he could stay on track to graduation. 
Richard used YC's Disability Resources and Learning Center extensively and the staff helped him every step of the way. "Without the Visual Aides and Tutors at the Learning Center, it would have been impossible for me to succeed," said Richard, "they helped me with reading, writing, and testing." Even faculty and fellow students helped Richard when unforeseen challenges arose, such as switching to online learning when the pandemic hit. Linda Evans, Richard's SSS TRIO Advisor said, "Richard's ability to repeatedly master new ways of learning, new technology, memorize volumes of texts and lectures, overcome barriers, and use resources is phenomenal." 
Based on his positive experience, Richard encourages students with disabilities to consider attending YC. He said, "SSS TRIO and the Disability Resources Departments—they work with all kinds of students. I was never left wondering how to solve a situation. They were very responsive, they resolved every problem, and every one of them was remarkable in meeting my needs." 
As of December 2020, Richard attended his last classes, passed his final exams, and he will receive his Associate Degree in General Studies. Although he did not major in Psychology, Richard still wants to work in the mental health field. With his degree and credits in Psychology, he hopes to be hired as a Crisis Hotline Operator at Spectrum Health in Cottonwood. Petra Bennett thinks any company would be lucky to have Richard as an employee. She said, "Richard is an outstanding example, how far a human being can go in life and overcome even the toughest challenges with a changed mindset and attitude. He truly is a miracle survivor and teaches others through his words and actions."