Prescott AZ (October 31, 2019) – 1st Rescue – On October 26, 2019, around 4:30 PM, a mom reported that her 8-year-old autistic son had run from the family while on the Thumb Butte Trail out side of Prescott, Arizona. Family was searching but had not found him. Deputies arrived and coordinated an immediate search based a photo provided and his description.
Fortunately, YCSO's Rescue 1 helicopter was already in the air and was able to arrive quickly. The Rescue 1 pilot flew over the target area and within just a few minutes, located the missing boy and immediately notified searching deputies. The boy's father, already on the trail, arrived first to contact his son, followed by deputies as the boy was attempting to hide in the brush. Almost 20 minutes elapsed since the original call.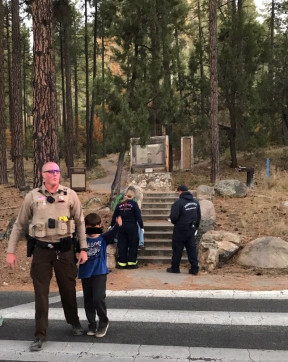 The boy was coaxed off the trail and wanted to remain by the deputy's side as they returned to safety. 
LESSON – As was done in this case, the Sheriff's Office was notified immediately once the family determined their son was missing. A successful outcome is substantially increased when any delay in reporting is avoided, especially in the case of children with disabilities.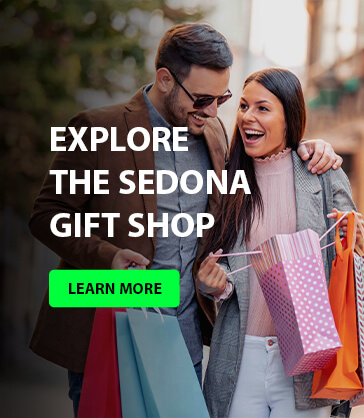 2nd Rescue – On the same date around 3 PM, a hunting party reported that one of the men in their party, age 70, had not returned to a predesignated time and place and was missing. He was not carrying a cell phone. The general area was within the Prescott National Forest, several miles west of Williamson Valley, outside of Prescott. Search volunteers were called out from the Yavapai County Search and Rescue Team. At approximately 4 PM, the Forest Patrol deputy coordinating the search asked for Rescue 1 and the helicopter arrived a short time later. Just after 6 PM, Rescue 1 spotted the missing hunter, was able to land nearby and run up a trail to contact him. The hunter explained he had taken a wrong turn and was lost. The hunter was airlifted to safety in good condition. 
LESSON – Hiking/Hunting alone without a working cell phone or personal location device is always risky. Fortunately, concerned friends called very quickly after determining their friend had not returned to the pre-designated location. Temperatures overnight have hit freezing and create a very dangerous situation for a lone person lost in the wilderness with no means of communication and lack of proper clothing. 
Citizens can contact the Yavapai County Sheriff's Office with information or questions at 928-771-3260 or the YCSO website: www.ycsoaz.gov