Sedona News – There are a few folks in this world who possess so much talent that a single career or pursuit cannot come close to containing all of it.
One such person is Ted Grussing, who – in addition to being an acclaimed photographer – has been a successful businessman, lawyer, public speaker, author, pilot, military serviceman (US Air Force), gemstone cutter, jewelry designer, and inventor.  And for good measure, he also builds the high end, state-of-the-art personal computers that power his diverse endeavors.
The Sedona Renegades Artist Group is proud to welcome Ted as their featured guest artist this September.  He will be showing a compelling assortment of his exceptional works during the month in Hozho Center at the Sedona Center for Harmony and Enrichment.
The public is cordially invited to the venue's First Friday reception on September 1 from 5-7:30 PM, where Ted will be happy to share the stories behind some of his most beloved images and, perhaps, recount a few tales from his many adventures.
Ted has been a professional photographer since the age of 14, and photography has remained a dominant force in his life ever since.  He holds a BA from Macalester College in St. Paul, Minnesota and a JD degree from Pepperdine University in Malibu, California.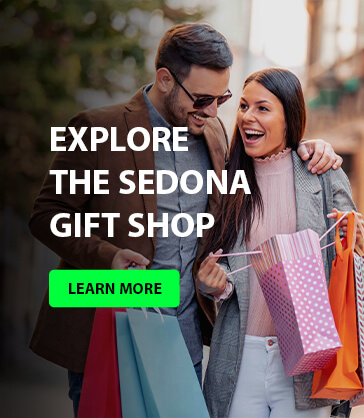 His photography conveys his sweeping vision of the beauty of the natural world, and includes aerial landscapes, wildlife, flowers, and other natural subjects. Creating imaginative composite and abstract artworks based on his photos is also a passion.
Ted's images are published in Arizona Highways, Sedona Monthly, and many other outlets, and have been acquired by collectors worldwide.  He has also photographed for numerous state and federal agencies, including the USFS, EPA, USGS, AZGS, City of Sedona, and the Sedona Airport Authority. He is a frequent speaker in public and private forums.
Sedona Center for Harmony & Enrichment is a welcoming rental space for practitioners, artists, and event creators.  In addition to the Renegades art gallery, it hosts sessions, classes, and lectures in a wide range of healing disciplines.  For information on renting this space, contact Tatia Fick at (928) 554-1951 or visit www.SedonaCHE.com .
The Sedona Renegades Artist Group is well known for organizing exhibits in Sedona venues and has been in residence at SCHE since last year.  Led by Jim Peterson, Carol Gandolfo, and Karen O'Donnell, the group features an outstanding guest artist each month plus many fine works by its distinguished member artists.
Their exhibit can be viewed in the heart of gallery row on the upper level of Hozho Center, 431 State Route 179, Suite A6, Sedona, AZ 86336.  For more information, contact Jim Peterson at 602-828-7407 or Tatia Fick at (928) 554-1951.