By Anne Marie Mackler, Development Director
Sedona AZ (January 19, 2018) – Are you working on your 2018 budget? I sure am. Along with my goals to eat healthier, work out harder, and read more books, I'm planning on ending 2018 in the black. It's the time of year when we review the numbers, whether in our personal or business budgets, and determine how to deepen our savings and spend with forethought. One expense line item we simply can't forget is charitable giving.
The end of the year always seems to come quickly and catch us by surprise. Before we know it, it's the holiday season, and along with the myriad of things we do, we scurry to choose which nonprofit organizations we'll support before the year ends.
Sedona Public Library is grateful to the 250 donors who made contributions in 2017. Thank you! Many of you, more than 50 percent, made your contributions between November 1 and December 31, and we'd like you to know, there is a handy option to avoid the possible hassle of year end giving. Recurring gifts are an easy way to support a favorite nonprofit organization like your Library.
It's easy, and just as you may use an automatic online option for banking or paying bills, you can add giving to the Library to that list! Hit the DONATE button on our website, and everything you need to give a gift—one time, or recurring—is right there at your fingertips. Or set up automatic bill pay through your bank.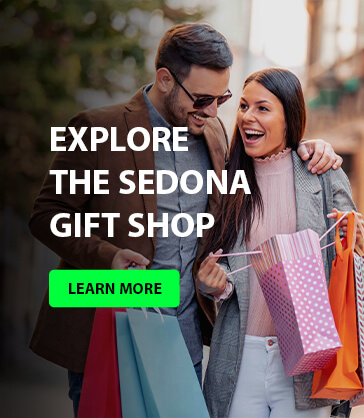 If monthly giving isn't the way you want to budget your philanthropy, we have plenty of opportunities this year for you to choose from as you make your financial plan for 2018. Consider AZ Gives Day on April 3; join us for our 60th Anniversary Celebration on April 28; or perhaps you'll kick off your 2018 holidays with a gift on Giving Tuesday, November 28, before the season grows too hectic. Whichever time or way you choose to give, your gifts will be put to great use in our service to the larger Sedona and Verde Valley community.
Of course, we love it most when you visit—in fact, we're happy to show you around! There's always something interesting to see or learn, or any number of quiet nooks where you can get comfy and read or write. At the Library we are happy to meet you and personally accept your contribution; it gives us the chance to say, 'Thank you so much.'
On a final note, as you prepare your budget for 2018, remember tax laws have changed, including the deductibility of your charitable giving. Be sure to consult with your tax advisor or visit any of the number of websites that are offering advice and insight on the new law.
Here at the Library, we will make tax resources available to you as soon as we have them. And remember that starting in February, AARP Tax-Aide volunteers will offer free tax filing in our Community Room on Tuesdays, Thursdays, and Saturdays, from 10 a.m. to 2 p.m. through April 17.
Whether you deduct your charitable gifts, or don't; give online or in person; make a recurring or one time gift, we're so glad you're philanthropic and helping charities like Sedona Public Library take care of the community that you love. Thanks again, and happy budgeting!