In 2020, Arizona Gives Day Raised $6.1 Million for Local Nonprofits
Phoenix AZ (November 11, 2020) – Coming off a record-breaking outcome in 2020 when Arizona Gives Day raised $6.1 million for nonprofits across the state in the midst of a national pandemic, registration and re-enrollment is now open for Arizona nonprofits interested in participating in the 24-hour online fundraising event, on April 6, 2021. Presented by FirstBank, one of the nation's largest privately held banks with a focus on "banking for good," Arizona Gives is hosted by the Alliance of Arizona Nonprofits and the Arizona Grantmakers Forum.
Arizona Gives Day is an annual event uniting nonprofits, big and small, new and established, to celebrate and increase philanthropy in Arizona through online giving. Arizona Gives Day helps raise awareness about the critical role Arizona nonprofits play in our communities and inspires people to give generously to create a thriving and stronger Arizona for all.
Re-enrollment and payment of a refundable registration fee is required annually and can be completed at www.AzGives.org beginning November 10. The registration deadline for new registration is March. 5, 2021. Since 2013, Arizona Gives has raised more than $23 million for nonprofits statewide. Registrants receive access to workshops, training materials and an online giving toolkit.
New and improved features this year include personal fundraising campaigns, nonprofit goals and leaderboards turned on during the early giving period and an events and volunteer opportunity area collectively listed for viewing in one place. These features were created to encourage year-round use of the website and assist with connecting the community with nonprofit organizations of interest.
"Our ultimate goal is to provide critically important donations that enable Arizona nonprofits of every size to continue doing what they do so well in communities across the state," said Arizona Alliance of Nonprofits Chief Executive Officer Kristen Merrifield.
Information required for registration and re-enrollment includes general information about the nonprofit; IRS Determination Letter; the most current completed financials through Form 990 or the organization's operating budget; and a bank account and routing number for electronic distribution of donations. Arizona Gives virtual workshops to assist in making each participant's fundraising experience a success are scheduled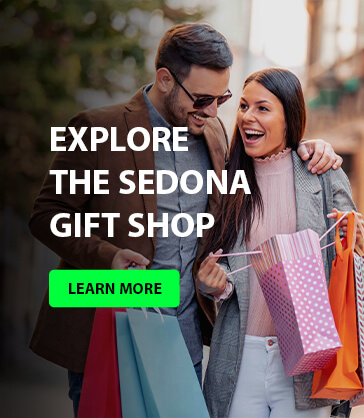 Monday, November 16 and Monday, December 14 with additional workshops being scheduled for the beginning of the year. Registrants can participate in real time or view the recording at a later date.
"Arizona Gives offers a number of significant options for both nonprofits and donors including the ability for year-round giving and for donors to create personal fundraising campaigns," Merrifield said.
Changes for the 2021 campaign include:
     Improved giving day nonprofit dashboard
Donor 'repeat your donation' feature
Ability to review monthly donation distributions within your profile
Resource & help library
A full explanation of improvements and answers to important questions about Arizona Gives Day can be found at www.AZGives.org.
For interested donors, AzGives.org offers an advanced search filter to find nonprofits by specific criteria, area of focus, and which donations may qualify as an Arizona tax credit.
Donors also can create an account to pre-schedule donations or can check out as a guest, set up recurring donations, and make changes to their giving throughout the year.