Flagstaff AZ (March 25, 2014) – Start packing for adventures on the Colorado Plateau with the Museum of Northern Arizona's Ventures travel program.
Whether on-foot, along the river or car camping, MNA's Ventures offers unparalleled opportunities to experience the rich natural wonders and cultures of this region with scientists, writers, artists, cultural consultants and guides. Be with experts as you discover areas on the 130,000 square miles of spectacular mountains, mesas and canyons in the Four Corners region of Arizona, Utah, Colorado and New Mexico.
Explore mesa top sites and encounter prehistoric cliff dwellings through the Cedar Mesa Car Camp, learn the fascinating stories the San FranciscoPeak ecosystem has to tell through Summer Plant Hikes or traverse a less-traveled route through the scenic Navajo Nation, where you will stop at authentic trading posts and more. Eleven trips await your travel dreams.
Ventures' trips are offered throughout the year. Each trip provides a unique experience. Discounted prices for MNA members. Register at www.mnaventures.org.
The Museum of Northern Arizona inspires a sense of love and responsibility for the Colorado Plateau through collecting, studying, interpreting and preserving the region's natural and cultural heritage. The Museum of Northern Arizona is located at 3101 N. Fort Valley Road in Flagstaff, Arizona. For information or to become a member, go to musnaz.org or call 928.774.5213.
Grand Falls Day Trip
Led by Geologist Dr. G. Kent Colbath
Sunday, April 6
$175 members, $235 nonmembers
Canyonlands and Arches
Led by Geologist Wayne Ranney
Monday, April 7 – Friday, April 11
$1,650 members, $1,710 nonmembers
Exploring Escalante
Led by Geologist Wayne Ranney
Monday, April 21 – Friday, April 25
$1,550 members, $1,610 nonmembers
Cedar Mesa Car Camp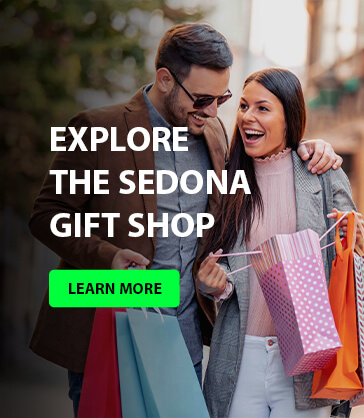 Led by Archaeologist Don Keller
Monday, May 5 – Saturday, May 10
$1,150 members, $1,210 nonmembers
A Tale of Two Cinder Cones
Led by Geologist Dr. G. Kent Colbath
Sunday, May 18
$150 members, $210 nonmembers
Inner Basin Plant Hike
Led by Ecologist Gwen Waring
Sunday, June 22
$60 members, $80 nonmembers
Kendrick Peak Plant Hike
Led by Ecologist Gwen Waring
Sunday, July 20
$60 members, $80 nonmembers
Wupatki/Sunset Crater Plant Hike
Led by Ecologist Gwen Waring
Sunday, August 24
$60 members, $80 nonmembers
Escalante Car Camp
Led by archaeologist Don Keller
Monday, September 15 – Saturday, September 20
$1,000 members, $1,050 nonmembers
Canyon de Chelly
Led by Archaeologist Don Keller and Navajo Guide Dave Wilson
Monday, September 29 – Friday, October 3
or Tuesday, October 7 – Saturday, October 11
$1,150 members, $1,210 nonmembers
Navajoland Trading Posts
Led by Archaeologist Kim Spurr
Wednesday, October 8 – Saturday, October 11
$1,140 members, $1,200 nonmembers