By Tina Allegrezza
Founder of Red Rose Inspiration for Animals
Sedona AZ (July 14, 2014) – Red Rose Inspiration for Animals is excited to announce the grand opening of Red Rose Thriftique that took place on Thursday, July 10th.  Hours are Monday Through Friday from 9:00 am to 4:00 pm.
Red Rose Thriftique is a unique, high quality thrift store and artist boutique that benefits Red Rose's animal rescue programs. The Thrifitque has something for everyone – from art pieces to new and gently used clothing, home decor, linens, kitchen items, books, jewelry and more.  
Red Rose is a non-profit 501(c) (3) inspired by a rescue dog named Rosey. Rosey was sweet and sympathetic to dogs who were suffering with emotional problems.   She provided comfort, helped build their confidence and rehabilitate them. Rosey worked with many dogs before she passed from cancer in 2007. Her spirit lives on through Red Rose Inspiration For Animals, which was founded by Tina Allegrezza in Rosey's honor for the purpose of saving the lives of animals in need.
Red Rose Inspiration for Animals offers a variety of free programs: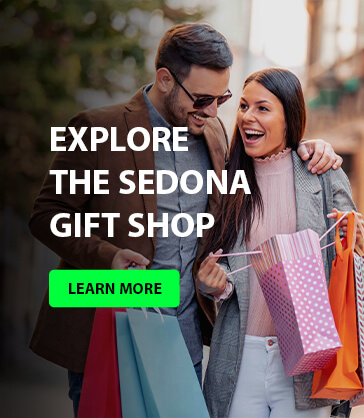 Emergency Medical Program for Felines and Canines
General Spay/Neuter Program For Felines and Canines
Getting Back On Your Paws Program
Gentle Hearts Service Dogs
Pitty Party Program (Pitbull and Pit Mix Spay/Neuter)
Special Pet Prescription Food Program
TNR Feral Cat Program
Proceeds from the Thriftique will benefit our programs and our goal for the future of a Healing/Rehabilitation Facility and Sanctuary for felines and canines with special physical and emotional needs. Red Rose Inspiration for Animals is an all-volunteer organization and 100% of our proceeds goes directly into our programs.
Red Rose Thriftique  is located at 41 Bell Rock Plaza in the Village of Oak Creek (corner of Bell Rock Boulevard and Highway 179). Plenty of parking is available.
For more info go to  redroseinspiration.org  or call 282.5278.