Sedona AZ (May 8, 2017) – Red Rose Inspiration for Animals has become a name that residents of the Verde Valley have become familiar with for providing services in animal welfare.  The community has become familiar with the unique, Red Rose Thriftique, (41 Bell Rock Plaza in the Village of Oak Creek) as a great place to shop and support animal welfare.  A no kill organization that promotes spay and neuter to make a difference in the over pet population of canines and felines and promotes programs that connect animals with people.
Residents and visitors alike take great enjoyment from browsing the Red Rose Art Shows that take place exclusively at the Olde Sedona Bar and Grill and Redrock Precision Motors at 1405 West Hwy 89A in West Sedona,
The last show of the spring season will be Saturday, May 13 and Sunday, May 14 (Mother's Day) from 10 am to 5:00 pm, free admission and parking.  With only 3 shows in the fall.   These shows are the only ones benefitting animal welfare, and are not affiliated with any other events or shows.
Red Rose promotes some of the most talented artist that display everything from handmade jewelry, soaps and lotions, honey, candles, glass, pottery, prayer fairies, metal art, bronze and copper works of art.
[soliloquy id="38299″]
One very special couple Rose and Rick Gnerich of Fluting From the Heart will be at the show displaying their Native American Styled Flutes.
Richard Ryan will be displaying Mata Ortiz Pottery.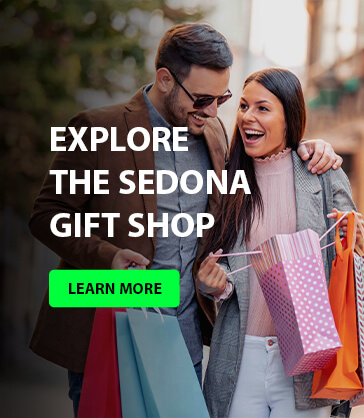 Susan Harvey with handmade clay medicine horses.  Susan has received worldwide recognition for her artwork and has won numerous awards.  Because of their uniqueness they are displayed in the prominent collections of various celebrities, international, embassies and private collectors around the world. 
The Golden Hive out of Flagstaff will be selling their bees wax candles and raw honey. 
Monika Remaley has great handmade solar lights and plantings in small pots and more.
John Rockwell is new to the shows in Sedona will have handmade one of a kind glass wind chimes and cheese boards.
Williams Crafts also new to Sedona will have hand crafted wooden items such as tables, and pens. 
Come enjoy Live Music by Gina Machovina, a classically trained guitarist who has been performing over 30 years.    A great shopping experience on Mother's Day weekend with lots of great gift items supporting a worthy cause!  Visit the Red Rose Art Shows in West Sedona. For more information:    EMAIL: info@redroseinspiration.org  or visit www.redroseinspiration.org