Sedona AZ (May 7, 2019) – Red Rose helps pet owners spay and neuter animal companions, provides emergency medical services for homeless felines and canines and assists pet owners on a fixed income to get their animal the veterinary care they desperately need.  The focus is reducing the over pet population; preventing felines and canines from potentially being injured, abused or neglected.
Red Rose Inspiration For Animals is a local 501c3 nonprofit that supports animal welfare and has been promoting Art Shows in West Sedona since 2009.  The Art Shows help the non-profit generate revenue for the various long term existing animal related programs, future rehabilitation center as well as potential veterinary spay and neuter clinic. 
Red Rose has the last art show of the season May 11 and 12 and back in the fall with 4 more shows.
These shows take place exclusively at the Olde Sedona Bar and Grill and Redrock Precision Motors at 1405 West Hwy 89A in West Sedona.  The shows are not affiliated with any other events in town and benefit animal welfare through Red Rose.
Recently showcased on Fox 10 News was one vendor Ann Marie and her husband Tonto Basin Cactus with their homegrown product made in Arizona that consists of fresh prickly pear products such as jams, jellies and syrup and salsa.   Ann Marie said "the health benefits of prickly pear are well-documented.   It's been proven to help diabetics not on insulin get off their medicine.  It helps with high blood pressure, high cholesterol and it helps remove toxins from your body, like joint pain, inflammation, arthritis, rheumatism and many more."  Ann Marie gives samples so you can try it before you buy.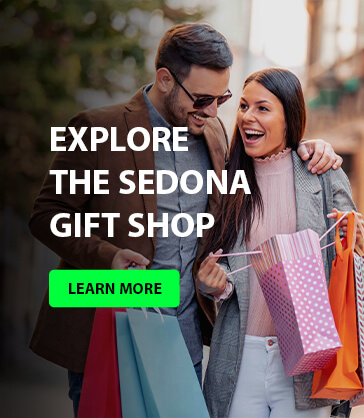 New to the Sedona Scene Jerry and Marshall Locke they are sculptors that love stone.   They create sculptures that resemble the mountain landscapes.  They work in wonder of the colors, lines and textures, that hide beneath the surface and they are mystified by the geological process and the length of time required to create them.
Red Rose is proud to represent some of the most fabulous and talented artist.   Displaying everything from clothing, accessories, jewelry, home décor, paintings, glass art and much more.   
This is one of your few opportunities to buy direct from the artist and meet them in person as many of them display their work in galleries and only attend our 8 shows a year.  They are onsite from 10 am to 5 pm Saturday and Sunday at 1405 West Highway 89A, free parking and admission with live music by Gina Machovina a classically trained guitarist. 
For more information EMAIL: info@ redroseinspiration.org  or visit www.redroseinspiration. org