Sedona AZ (October 13, 2017) – Red Rose Inspiration For Animals is ending the fall season with the last Art Show of the year to take place exclusively at the Olde Sedona Bar and Grill and Redrock Precision Motors at 1405 West Hwy 89A in West Sedona, Saturday, October 14 and Sunday October 15th.  With a new schedule of 8 shows starting up in the Spring of 2018.   The shows are not affiliated with any other events in town and benefit animal welfare through their organization. 
Red Rose has been promoting shows since 2009 at the same location and is proud to represent some of the most fabulous and talented artist.   You can meet the artist in person and purchase directly from them.  Displaying everything from jewelry, homemade farm soaps, home décor, hand-made pet bowls, paintings, photography, pottery, glass art and much more.   
[soliloquy id="40620″]
Some of the featured artist with Red Rose are listed below:
Maria and Paul Lasia of Sedona Jewelry have been creating beautiful copper jewelry for decades in Sedona. 
Jenny Emminger is a native to Arizona.  She uses a signature process making clay mimic the red rocks of Sedona.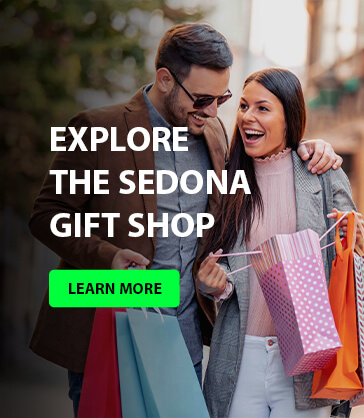 Susan M. Harvey is a very talented artist that has been creating Medicine Horses since 1987.  They are individually handcrafted one of a kind, clay sculptures whose design elements are taken from historical records, mythological beliefs, stories and religions of various horse cultures.      After years of mainly exhibiting her work in major galleries she has decided to showcase her art at fine art shows and displays exclusively in Sedona at the Red Rose Art Shows.
June Payne Hart an English wildlife artist, her love for nature and all God's creatures provided the reason for painting these types of subjects.   Her paintings are often sold prior to completion and hang in private collections worldwide, including the British Royal Family.
Karen Hammer Aka the Crimson Fairy displays exclusively at the Red Rose Shows.  Karen's love of nature, energies, bright colors and all things 'winged'… inspires her to create her unique pieces with magical charm such as metaphysically themed glass pieces such as her Prayer Fairies and Goddesses, Dragonflies, Hummingbirds, Butterflies, and more.
The Red Rose Art Shows offer free parking and free admission with live music by Gina Machovina a classically trained guitarist who has been performing over 30 years.   For the last 10 years, Gina has lived in the Pacific Northwest, playing extensively as a solo artist, and recently recording her first CD Mirrors.   She now resides in Sedona, writing and performing music daily.  Beautifully mesmerizing, Machovina's music is a soulful mix of guitar masterpieces, with passionate vocal tunes.
Come meet the artist in person from 10 am to 5 pm Saturday and Sunday at 1405 West Highway 89A.     For more information:   EMAIL: info@redroseinspiration.org  or visit www.redroseinspiration.org