Sedona AZ (September 23, 2018) – Red Rose Inspiration For Animals has 4 additional Art Shows this fall season that take place exclusively at the Olde Sedona Bar and Grill and Redrock Precision Motors at 1405 West Hwy 89A in West Sedona.  The shows are not affiliated with any other events in town and benefit animal welfare through their organization.
Red Rose is proud to represent some of the most fabulous and talented artist this fall at the only outdoor art shows on 89A in West Sedona.  Red Rose has been promoting shows since 2009 and all proceeds benefit animal welfare through these events.
The additional four shows are:  
September 29 and 30
October 6 and 7
October 20 and 21
October 27 and 28
You can meet the artist in person and purchase directly from them.  Displaying everything from   clothing, accessories, jewelry, homemade soaps, home décor, paintings, pottery, and much more.  
[soliloquy id="46191"]
Some of the featured artists at the next show September 29 and 30th:
Jerry and Marshall Locke new to the Sedona scene and are sculptors that love stone.   They create sculptures that resemble the mountain landscapes.  They work in wonder of the colors, lines and textures, that hide beneath the surface and they are mystified by the geological process and the length of time required to create them.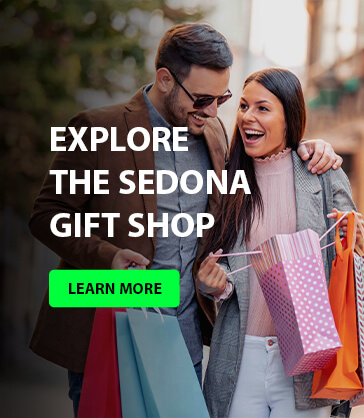 Mel Mendez of Mendez Rugs is a Zapotec Weaver and a favorite for many.  Mel first learned how to weave at his parent's home in a small town in the state of Oaxaca, Mexico.   Mel started weaving at the age of 12 years old.   He learned by watching his father weave. With his father's guidance Mel has become a skilled weaver.  Mel has been weaving rugs for the last 24 years of his life.   Their rugs are made out of 100% wool.   They are woven on a two-foot pedal loom. 
Christine Bendele started making jewelry professionally14 years ago. She hand picks all the materials she uses, which are only natural gemstones, metals, leather and silk.  The pearls in her designs are cultured pearls, grown in a controlled environment.  They are unique in that the colored pearls are not dyed.  They are infused with natural minerals that affect the color as they grow.  This process gives the pearls a rich, deep luster that is outstandingly beautiful.    Her techniques are macramé, hand knotted silk, and wire wrapping and weaving. The stones are what inspire her to create.  When she sees all the color and light within a stone she starts envisioning how to adorn the stone to bring out its beauty.  Christine creates jewelry that is beautiful, elegant and fun to wear.
Red Rose will present additional artists that have mixed media art, stained glass and copper wall art as well.
The Red Rose Art Shows offer free parking and free admission with live music by Gina Machovina a classically trained guitarist who has been performing over 30 years.  
The artist displays from 10 am to 5 pm Saturday and Sunday at 1405 West Highway 89A.  in West Sedona.  Free admission and parking.      EMAIL: info@redroseinspiration.org  or visit www.redroseinspiration.org