Sedona AZ (September 21, 2014) – The Red Rose Art Shows are quality events promoted by Red Rose Inspiration For Animals of Sedona. Red Rose is focused on saving abused, neglected and homeless animals and dedicated to healing and rehabilitating canines who have suffered from emotional abuse, helping them become adoptable.  
Red Rose Inspiration For Animals is entirely all volunteer and 100% of the proceeds go to benefit animal rescue through Red Rose and the programs they created.
The shows present a wide variety of artists. This weekend's event, September 27-28, will feature: Sedona Jewelry, Glass Art by Karen Hammer of the Crimson Fairy, Streams of Energy by Robin Light, Sedona Farm Soaps, and many others.
Red Rose is proud to feature two very special artists, Jill Curtis Weber and Todd Weber of The Lucky Horse. They share the same goal for animal rescue as Red Rose. The Lucky horse, LLC is a project started by Jill and Todd to help fund their rescue, Shiloh Horse Rescue, in Sandy Valley Nevada. The Lucky horse is the parent company of "Horseshoes Saving Horses".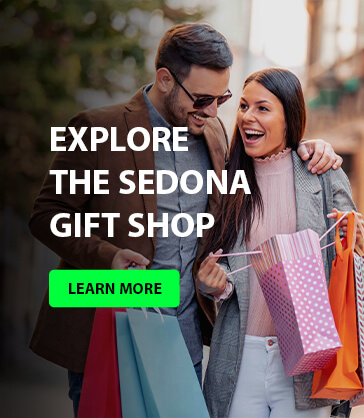 Jill and Tony Curtis founded Shiloh Horse Rescue to rescue abused, neglected, unwanted and slaughter-bound horses. Tony Curtis is recognized as one of the most successful actors of his era, appearing in a number of the most popular and acclaimed films of the late 1950's and early 1960's. Curtis symbolizes the Golden Age of Hollywood and is legendary for his good looks, smooth charm and dashing and debonair style.
Since June 2010, over 550 horses have been rescued. Horses are rescued from slaughter actions and are brought to Shiloh Ranch for rehabilitation. Many are adopted out to new homes while some lie out their days in the peaceful pastures of the 40 acre Shiloh Ranch.
Jill and Todd will be displaying their unique art, hand decorated horseshoes with metal, stones and glass beads at the event on September 27 and 28 from 10 am to 5 pm. With a variety of themed horseshoes, they make a great gift for weddings, anniversaries, birthdays, housewarming, and the holiday season. They are fun to display in any home and the proceeds support rescue efforts.
The shows take place at The Olde Sedona Bar and Grill located at 1405 Hwy 89A in Sedona. For visitors as well as locals of our community, come out in support of animal rescue , meet many of the fine artists, and find a treasure of your own! For more information visit www.redroseinspiration.org