Sedona News – Red Rose Inspiration For Animals is a local 501c3 nonprofit that supports animal welfare and has been promoting Art Shows in West Sedona since 2009.  These are the only art shows throughout the Verde Valley that proceeds benefit a non-profit for animal welfare. 
The Red Rose shows generate revenue for the various long term existing animal related programs such as spay and neuter of homeless feral felines specifically in Camp Verde, along with low-cost spay and neuter services of felines and canines belonging to pet owners on a fixed income and needing financial assistance.  Animals that continue to reproduce are often abused, injured, neglected, or euthanized as there is a huge over pet population problem and spay and neuter is the only solution. 
Our vision in the future is for a possible rehabilitation center along with a veterinary spay and neuter clinic of our own with a full-time veterinarian so that we can provide low-cost services for dentals, alters and minor surgeries to homeless animals and those belonging to pet owners on a fixed income, but we would need a benefactor for this next phase.
Red Rose is proud to represent some of the most fabulous and talented artist.   Displaying everything from clothing, rugs, accessories, jewelry, home décor, paintings, pottery, glass art and much more.  
These shows have always taken place exclusively at 1405 West Hwy 89A in West Sedona which is now the new Stagecoach Country Roadhouse open for lunch and dinner.  We have a new layout for this upcoming show that extends all the way to the back of the property with only the most talented artist on display.  The shows offer guilt free shopping for a worthy cause.   We have been so fortunate in the past year to receive so many compliments from participants mentioning the quality of artist and the fact that it's affordable.
Don't miss these specific featured artists at the art show this weekend Saturday and Sunday April 23 and 24, 2022.
Jim Tunell displays unique photography capturing the American West.  Digital images with western themed photographs with copper and gold tones, Images are then float mounted above wood and faux leather backing mats.   Wood and burl frames complete each piece.
Darrin Denny and his wife Yolanda showcasing beautiful Native American Jewelry, paintings, and ornaments.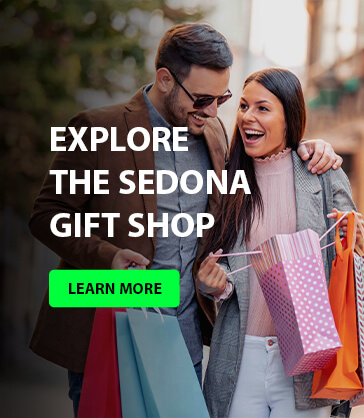 Scott Luchansky has Found Wood Western Carvings.
Virgil Julis Nez-Native American Impressionist Artist painting in pastel, watercolor and oil has been his calling.   In a realistic style, he began exhibiting his work and winning major awards at Indian Art Markets all over the Southewest.
Susan M Harvey creates rare Clay Medicine Horse Sculptures and wall hangings She has been creating for over 30 years utilizing techniques dating back over 20 thousand years.   Each piece is hand sculpted out of clay then traditionally pit fired.
This is one of your few opportunities to buy direct from the artist and meet them in person as many of them display their work in galleries and only attend our shows.   
They are onsite from 10 am to 5 pm Saturday and Sunday at the Stagecoach Country Roadhouse at 1405 West Highway 89A, free parking and admission with live music by Gina Machovina a classically trained guitarist.   Enjoy lunch outside on the beautifully remodeled patios or inside the dining room.  This event is sponsored by the Wild Thyme Restaurant Group.
For more information EMAIL: info@redroseinspiration.org  or visit www.redroseinspiration.org