Rescue 1 again Provides Critical Life- Saving Link
Verde Valley AZ (November 20, 2013) – The incidents mentioned here highlight the risks of hiking/traveling in unfamiliar wilderness areas alone and unprepared. In these incidents and those in the recent past, cells phones have been the lifeline to successful rescues. A word of caution though – cells phones do not always work in some remote areas of the county. For less than a hundred dollars, a personal satellite tracker solves this problem. Also, rescue professionals suggest making direct contact with your local law enforcement agency immediately upon realization you are lost. Calling family or friends first can cause delays and lead to miscommunication regarding current conditions and any immediate needs.
On November 18, 2013, about 8:15 AM, the Yavapai County Sheriff's Office was contacted regarding a stranded motorcycle rider in a remote area outside of Black Canyon City. The caller indicated her 57-year-old boyfriend was lost having had to abandon his motorcycle the previous day. His last known location was the east end of the Boulder Creek Trail where he successfully made it overnight with the help of a small fire. This morning she learned he was becoming disoriented and his cell phone battery was dying. She was instructed to have him call 911 immediately. He did so and the YCSO Communications Center was able to obtain GPS coordinates. Because the area was remote and ground crews would take valuable time to reach the man now in distress, YCSO's Rescue 1 helicopter was launched.
Dispatchers had contact with the stranded man and assured him help was on the way. The man had deployed a silver colored blanket to attract attention from the air. He also indicated only having one sip of water left, being very tired, scared, and out of breath. He assisted rescue personnel by describing some of the topography around him. Just before 11AM, Rescue 1 spotted the man and was able to land nearby to render aid. Due to the need for further medical attention, the man was airlifted to the Black Canyon Sheriff's sub-station and treated by medics. He was extremely appreciative of the efforts to find him quickly. Hospitalization was not required.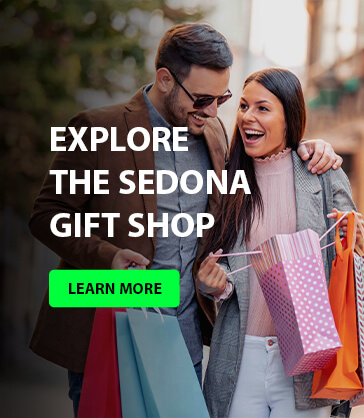 On November 13, 2013, the Yavapai County Sheriff's Office was notified of a lost hiker on Mingus Mountain. The female hiker, a 58-year-old Dewey resident, had texted a friend that she was lost and indicated her cell phone battery was almost depleted. The friend eventually contacted YCSO for help just before 4 PM. Impending darkness and expected freezing temperatures created an urgency to locate the missing hiker. As a result, deputies requested a GPS coordinates from the hiker's cell phone. One the coordinates were obtained they indicated the hiker was on or near the top of Mingus Mountain. A YCSO Forest Patrol deputy immediately activated the Rescue 1 helicopter, Yavapai County Sheriff's Response Team Backcountry Unit, and the Jeep Posse.
A search began in earnest and around 7:45 PM, search members from the Back Country Unit located the hiker after she responded verbally to rescue personnel calling out her name. She was located in good condition and escorted to safety. She told deputies that after reaching the top of Mingus Mountain, she became distracted with the beauty of the area and lost her direction. Fortunately, her cell battery stayed active enough to allow the text for help and GPS tracking.
Citizens can contact the Yavapai County Sheriff's Office with information or questions at 928-771-3260 or the YCSO website: www.ycsoaz.gov