By Anne Marie Mackler, Development Director
Sedona AZ (April 28, 2017) – What better way to bring a small town together than to give people the chance to talk about a place they love—Sedona—and the stories they've come to know and want to share. Sedona Public Library's first-ever community read program gives the community just this opportunity, and, according to one patron, "It's the talk of the town."
"Read Around Sedona" kicked off this month and has inspired hundreds of community members to read the same book as their neighbors, friends, colleagues, and families, and join Library discussions and events. The Library has more activities lined up for next month, all stemming from the novel "House of Apache Fires," by local author Morgan Jameson, which was a superb choice for this new initiative. Community members agree.
Cindy Wilmer is one patron who has loved the program. "With a self-published and local author, and a book about familiar places during World War II, I was attracted to the idea of a community read," she said. Wilmer, also a parent, Girl Scout troop leader, and novelist, thoroughly enjoyed the novel. "The literary technique at the end, the short chapters, kept the action going. It was intriguing from an author's perspective, and proved entertaining for the reader." She looks forward to more events including next week's panel discussion.
On Tuesday, May 2, at 10:30 a.m., the Library hosts "Historic Perspectives" featuring four historians in the Si Birch Community Room. Having read the book, these panelists were glad to participate and share their expertise, perspectives, insights, and photos all related to the plot, settings, and action of Jameson's historic WWII thriller. They will offer viewpoints into life during WWII, particularly in northern Arizona. Topics could range from familiar Sedona sites like the Helen and Jack Frye house in Red Rock State Park to familiar Flagstaff sites including the mysterious steam tunnels below the city; from Camp Navajo, just 42 miles north of Sedona in Bellemont, to a variety of WWII aircraft both well-known and experimental. Speakers include: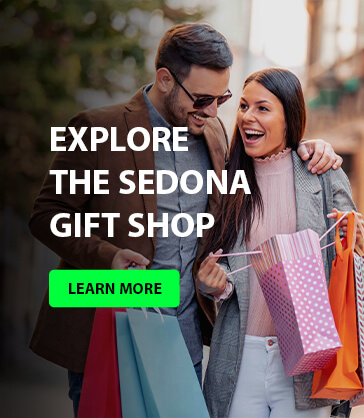 James (Jim) E. Babbitt is a descendant of a pioneer Flagstaff family and co-owner of Babbitt's Wholesale, Inc. with his wife Helene. He is also co-author of Flagstaff (Images of America). Jim is a renowned Flagstaff and northern Arizona historian and collector.
John S. Westerlund, who served as a U.S. Army field artillery officer for 26 years, retired in 1994 as a lieutenant colonel. He was a seasonal ranger with the National Park Service at the Flagstaff Area National Monuments for 11 summers. His book, Arizona's War Town: Flagstaff, Navajo Ordnance Depot, and World War II has won awards for preservation of Southwest culture.
Janeen Trevillyan is a farm girl from South Dakota.Her professional career was in commercial interior design in Phoenix and corporate real estate in Florida. She has an interest in historic preservation and served on the City of Sedona's Historic Preservation Commission.  She is the historian at the Sedona Heritage Museum and is co-author of the book, Images of Sedona.
Richard Vihel, a second generation Arizonan and U.S. Air Force Academy graduate, studied aeronautical engineering and military history and the air war in World War II.He flew combat in Vietnam as an O-1 Forward Air Controller and has flown heavy jets and bush planes in the U.S., Canada, and Australia.  He is a retired attorney and licensed A&P Mechanic.
Through the partnership with Sedona Heritage Museum, Read Around Sedona's community connections and conversation went beyond the Verde Valley, all the way to North Carolina. Patsy and Joe Booth, visiting from Raleigh, attended a Museum presentation with Ruth Jordan Van Epps and Paul Thompson, both from pioneering Sedona families.
"This was one of the most informative presentations I've attended in a long time," Patsy told us when she came to the Library looking for the books mentioned in the presentation. "Those presenters were an absolute delight; they reminded us of all the things we take for granted that simply weren't available during the war."
Also in May, Sedona Public Library encourages the community to join a book discussion with reference librarian Kay Bork, who originally met the author and recommended the Library select his book for our program. Kay will lead a discussion on House of Apache Fires on Friday, May 5 at 2:00 p.m. in the Quiet Study at Sedona Public Library.
All Read Around Sedona programs are free and open to the public. This Arizona Community Reads project is supported by the Arizona State Library, Archives & Public Records, a division of the Secretary of State, with federal funds from the Institute of Museum and Library Services.