By Cheryl Yeatts, Manager of Sedona Public Library in the Village
Sedona AZ (March 1, 2019) – Sedona Public Library is pleased to announce the return of Read Around Sedona, the Library's community reading project. The goal of Read Around Sedona is to promote reading and discussing a specific book to bring the community together.
The featured book for Read Around Sedona 2019 is Arizona Kicks on Route 66, by travel writer Roger Naylor. Established in 1926, Route 66 was one of the original U.S. highways. During the Great Depression, it became the major path by which people migrated west seeking work, warm weather, and new opportunities.
Today, Arizona contains the longest unbroken stretch of Route 66 still in existence, and exploring it is a trip not to be missed. As Naylor explains, "this is where you'll find the world's best-preserved meteor crater, one of the largest dry caverns in the U.S., remnants of ancient civilizations, and scenery that can't be matched by any other state.
Route 66's fascinating history and present-day attractions are all detailed in Naylor's book.  Written as a travel guide, Arizona Kicks on Route 66 captures the astounding landscapes, small-town getaways, and homemade pies along the Arizona portion of the "Mother Road." For people who remember traveling Route 66 when they were younger, it's also chock-full of memories. The stunning images in the book are from Larry Lindahl, a longtime photographer for Arizona Highways and a Sedona resident.
Copies of Arizona Kicks on Route 66 are available at the Library. As part of Read Around Sedona, the Library has planned programs based on Naylor's book. Please check the events calendar on the Library website at www.sedonalibrary.org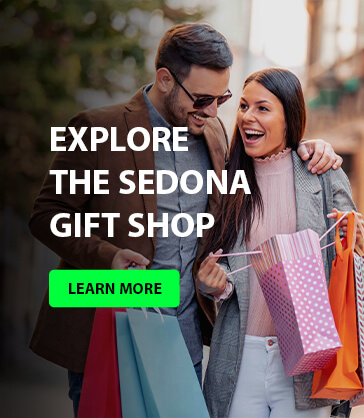 The kick-off event, featuring author Roger Naylor, will take place on Friday, April 5, at 10:30 a.m. in the community room at Sedona Public Library, 3250 White Bear Road. Route 66 is one of the author's favorite topics, and he's sure to be an engaging speaker. His books will be for sale following the program, and he will be available to sign them.
A Cottonwood resident, Roger Naylor is one of Arizona's premier travel writers. In 2018, he was inducted into the Arizona Tourism Hall of Fame. He has contributed to dozens of regional and national publications. He is the author of The Amazing Kolb Brothers of Grand Canyonand Boots and Burgers: An Arizona Handbook for Hungry Hikers.  Look for his new book about Arizona state parks to be released soon. For more information about Roger Naylor, visit his website at www.rogernaylor.com.
We are excited about this opportunity for our community and hope you will participate in Read Around Sedona 2019.  Please contact Cheryl Yeatts at 928.284.1603 or email voc@sedonalibrary.org for more information.
Sedona Public Library is a 501(c)(3) nonprofit organization. We are grateful for all of our volunteers, and for the support we receive from Friends of the Sedona Library, City of Sedona, the property tax dollars we receive from Yavapai and Coconino Counties, and the gifts we receive from businesses, foundations, and individuals like you. Please support your library at www.sedonalibrary.org.