By Virginia Volkman, Library Director
Sedona AZ (January 1, 2019) – At Sedona Public Library we greet the new year with the Annual Quilt Show, which features the colorful work of talented local quilters.  This year's show kicked off on December 21 and continues through February 14.  Please join us as we share the creations of Verde Valley quilters in a show coordinated and arranged by Quilter's Store Sedona.
A total of 59 quilts are included in this year's show at the Library. The key to the quilts describes all of them, so be sure to pick up a guide and enjoy yourself as you wander through the aisles and the community room.
You'll find many different patterns represented and some original art. Two of the quilts tell personal stories that honor the past.
"Nostalgic Truck" by Wendy Lopez pays homage to the orange 1966 Chevy truck that her husband once owned.  She made the quilt for him using one of Laura Heine's patterns. Laura's patterns use individually cut flowers and other pieces in a collage to create a design.  In Wendy's truck there are hidden items: giraffe, hippo, #42 (years married), #6 (grandchildren), butterflies, and the Cat in the Hat.  What a fun quilt!
"Nostalgia" is by Meghna Connell, a beginner quilter from India.  Growing up, her favorite festival was Diwali, the festival of lights.  The women in her household wore vibrant sarees, they exchanged tie-dye colored boxes of sweets with their neighbors, and the evening sky was lit up with fireworks.  Meghna has used her mother's old sarees in this quilt to give a glimpse of her nostalgia for those brilliant times.  The pattern "Rectangle Wrangle" from Bonnie Hunter's book "Scraps and Shirttails II: Continuing the Art of Quilting Green" inspired the design.  It was quilted by Penny Boese.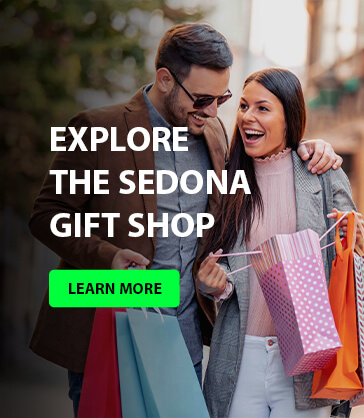 Two of the quilts on display are being raffled off.  The Red Rock Quilters opportunity quilt is at the Library's front entrance. It captures the colors of Sedona sunsets and features the iconic Cathedral Rock.  Proceeds will be used towards the group's community service projects. Visit their website for more information: redrockquilters.org 
The other raffle quilt is "First Responder Fire" by Cynthia Cunningham. Quilter's Store Sedona had a challenge which was answered by 133 people who returned fire or police blocks to the shop.  Three quilts were put together with the blocks and this is one of them.  Raffle tickets for both of the quilts on display are available at Quilter's Store Sedona. 
Sedona Public Library is a 501(c)(3) nonprofit organization. Whether you borrow a book, movie, audio book, or magazine; depend on our computers; come to our programs; look to us to translate a document—we are here for you.  We're at your service in facilities created by you, and for you.  And we're there for you 24/7 at sedonalibrary.org.
While we do it for you, we couldn't do it without you. Your gifts supplement our funding from the City of Sedona, Coconino and Yavapai County property taxes, and Friends of the Sedona Library.  Come by or give online.  We appreciate your support.
May your home be filled with warmth and good cheer in 2019.  Best wishes from the volunteers, staff, and members of the Library Board!