By Judy Poe, Assistant Director
Sedona AZ (February 14, 2020) – Just as quilts are pieced together from a diverse collection of fabrics, so is a community pieced together from a diverse group of people.  This month Sedona Public Library invites you to join us for the colorful annual quilt show and take part in a new community conversation series.
Visit the Library to see the 2020 Quilt Show, presented by Red Rock Quilters and Sedona Public Library, through February 20.  For the first time in the show's 25-year history, viewers were given the chance to choose their favorite quilt.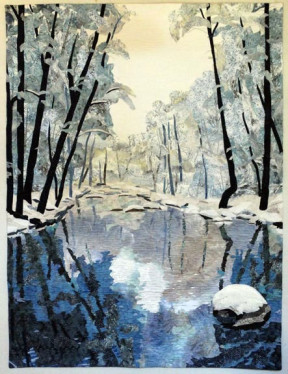 The first-place Viewers' Choice winner is "After a Winter Storm," by Sedona's own Patsy Kittredge. Patsy's machine-quilted, fused, and appliquéd gem is based on a winter photograph. After a big snowfall, Patsy waded to the middle of Oak Creek to photograph this peaceful canyon scene. This quilt is truly stunning—it's hard to believe that you aren't looking at the original photograph. It's no wonder it won first prize, with an astounding 48% of the votes. Congratulations Patsy!
Ruth Felton won second place for her quilt "Inner Light." Working with over 25 different fabrics, Ruth machine-pieced and Debbie Stanton machine-quilted this work that seems to glow from a light within.
Third-place winner Sharon Angelo demonstrated her love of hand appliqué in her quilt called "Flower Garden." Colorful and intricate, Sharon's quilt is modeled on a Kim McLean pattern, and it includes additional appliqué to create a truly amazing work of art. Debbie Stanton also machine-quilted this piece.
This is a beautiful display of thousands of hours of work by our amazing local quilters.  Don't miss your chance to see these 52 magnificent works of art!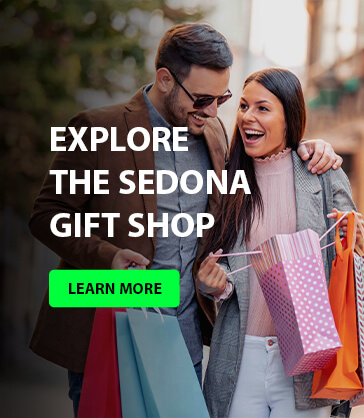 While at the Library, pick up a flyer that outlines our new discussion series, American Creed: Community Conversations. In this monthly series of fireside conversations facilitated by Paul Friedman, Ph.D., we will explore the common ground that unites Americans amidst the fissures that threaten our society.  These stimulating, theme-centered discussions regarding American values will be based on thought-provoking documentary film clips from PBS Learning Media's American Creed Collection.
Come join us in respectful, civil discussions centered on these questions: What does it mean to be an American? What is your American creed? How do we build bridges across differences? What is your family's American story? and How do Americans from diverse backgrounds understand and shape the American creed?  In this time of division and disagreement, we'll seek to find our common ground and celebrate our shared beliefs.
Each session may be enjoyed by itself or you may wish to gain the depth of participating in the entire series.  Conversations begin February 18 at 6 p.m. by the fireplace in the Library. Continuing sessions happen the third Tuesday of every month, from May through June.
Won't you join us at the Library to celebrate our creative local quilters and meet your neighbors and make new friends through thoughtful, stimulating conversations? We hope to see you here!
Sedona Public Library is a 501(c)(3) nonprofit organization. We are grateful for the support of the Friends of the Sedona Library, the City of Sedona, Yavapai and Coconino Counties, businesses and foundations, and individuals like you. Your tax-deductible donation may be sent to: Sedona Public Library, 3250 White Bear Road, Sedona, AZ 86336, or can be made online at www.sedonalibrary.org/donate.