By Virginia Volkman, Library Director

Sedona AZ (January 11, 2013) – Sedona Public Library's Annual Quilt Show features over 50 quilts, showcasing the creativity of our local quilters against the architectural beauty of the Library.
This community event is in its 20th year, and as always the diverse display of traditional and contemporary quilts is stunning. The show runs through Thursday, February 7.
Visit the Quilter's Store Sedona and Gallery website at www.quiltersstoresedona.com for photos of the show.
Once again, Patty Krause of the Quilter's Store has prepared a handout to accompany the show. Her introduction reads: "Welcome to the Library's Annual Quilt Show and another creative and colorful display. As you wander through the aisles looking at quilts and reading the handout, you soon will sense that quilting is all about family. Whether it is an upcoming family celebration that inspires the quilter, lasting friendships or deeper emotions of grief or joy, the quilter finds expression and release through the quilting process and finished piece. So much love is poured into these quilts. May this diverse collection of quilts warm your heart with their beauty and stories and awe you with their creativity."
In keeping with the theme of family, this article highlights quilts created by members of the Sedona Public Library "family."
"Happy Puppies" is the work of volunteer Sandy Kreml. Sandy works at the Circulation Desk on Wednesday afternoons and Thursday mornings. She made this quilt for her son, who always loved the family dogs. Sandy says finding the fabrics was like putting together a jigsaw puzzle. She used the three-dimensional pattern "Gone to the Dogs," by Judy Didit. The quilting was done by Andrea Marquez at the Christmas Goose in Las Vegas.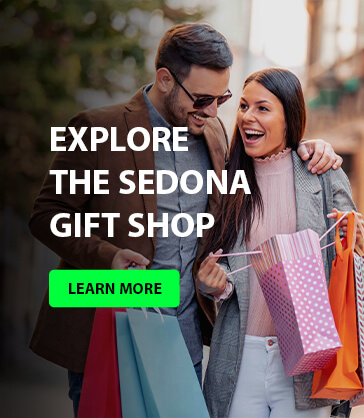 "Peacocks Delight" is another quilt by Sandy Kreml. When Sandy saw the pattern "Shenandoah" by Creative Sewlutions, she was taken by the possibilities. The peacock fabric was found at Quilter's Store Sedona, and she knew it would be perfect for the pattern. The quilting was done by Mary Barley at the Christmas Goose in Las Vegas.
"Colors of Saddlerock" is by Liz Lansford. Liz works at the Circulation Desk as a substitute. The colors of the quilt are a slice of the color she sees throughout her neighborhood. Liz made this quilt as a gift for her husband and used a "Wing and a Prayer" design for this traditionally pieced quilt.
"Tools of the Trade" is by Anne Uruburu, President of the Library's Board of Trustees. Anne won a stack of block-of-the-month 3D spools from Red Rock Quilters and designed this quilt for her new quilting studio. The spool block was designed by Diana Upp.
"What Quilters Think" is another quilt by Anne Uruburu. Anne discovered a panel with quilter's sayings which she liked. She learned to miter corners with this panel, which she made to cover an electrical box in her quilting studio.
"Garden Labyrinth" is by Krista Otto, who volunteers at the Circulation Desk on Wednesday afternoons. Krista adapted a quilt pattern by Sue Harvey and Sandy Boobar and she did the quilting herself. Krista plans to give this quilt to her nephew, who has waited many years for his own quilt.
We hope that you enjoy another delightful show of quilts and stories. We are fortunate to have a talented community of quilters in our area, who generously share their treasures with us. As always, we offer a heartfelt thank you to Patty Krause for organizing the show and allowing us to display the quilts.
Sedona Public Library is a private, 501(c)(3) non-profit corporation, supported by donations and grants. Your tax-deductible donation may be sent to: Sedona Public Library, 3250 White Bear Road, Sedona, AZ 86336.