Sedona AZ (June 24, 2021) – The Sedona Heritage Museum is continuing their latest temporary exhibit, a display of 'all things purple' from the permanent collection.  
"Purple – the Color of Magic" is a whimsical look inside the Museum's Collection Room. The Exhibits Committee decided to take a light-hearted approach to this exhibit as a response to the past year of stress created by the COVID pandemic, among other national and community stresses.
Items discovered and on display include a collection of antique solarized purple glass collected by the Sedona Historical Society's founder, Laura Purtymun McBride. Also, a velvet dress representing Verde Valley pioneer Annie Jordan's almost exclusively purple wardrobe, a hand weaving by nationally famous Sedona weaver Mary Pendleton, other art pieces, a nod to 'Riders of the Purple Sage' book and movie by Zane Grey set and filmed in Sedona, a purple heart medal and more.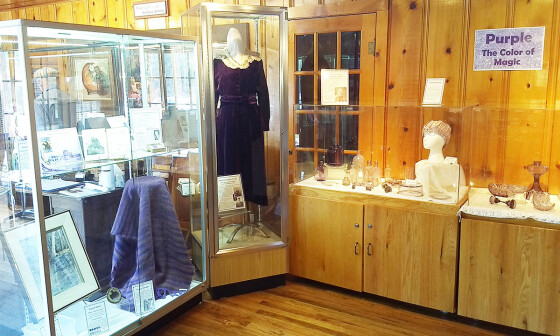 Committee chair, Becky Kruse noted that "Each item on display is an opportunity to tell a mini-lesson about Sedona history. Whether it's about the science of how glass turns purple in the sun, the person or artist featured, or the use or importance of the artifacts."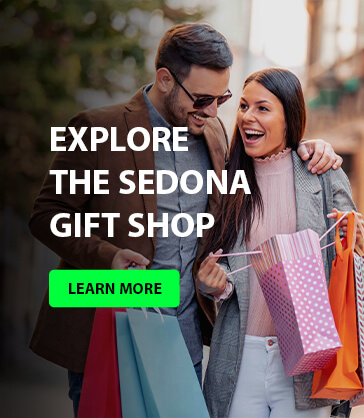 Committee member and Museum docent Clancy Sage wants everyone to know that one item is a 'mystery', and visitors are invited to make their best guess as to its' use.
The exhibit is scheduled through the end of 2021.
The Sedona Heritage Museum is located at 735 Jordan Road in Jordan Historical Park in Uptown Sedona and is open daily from 11:00 a.m. to 3:00 p.m. For more information, call 928-282-7038.