Sedona AZ (August 21, 2014) – On Friday August 29th, from five to six thirty pm, The Pumphouse Poetry and Prose Project will feature Prescott poet Dan Seaman. The Pumphouse shows are held outdoors on the southern end of the Creekside Plaza parking lot on the steps of the old pumphouse and underneath the shade of the giant sycamore trees. Mr. Seaman had been wowing audiences in northern Arizona for many years and Pumphouse is thrilled to host him. They are also delighted to have secured local legend Alexander McFee as the musical guest. The combination of these two powerful performers should make for one of the highlights of the Pumphouse season.
Dan Seaman is a 2nd Gen Arizonan who has lived most of his life in the Central Mtns in and around Prescott, AZ. While his outward appearance is that of a biker, hippie, bouncer and woodsman (all of which, and more, he HAS been) his poetry has been likened to "realistic romanticism", because (as he sees it) all poetry is about love, after all has been said. Dan created the Prescott Area Poets' Association in 1997 and hosted Open Mics for 10 years. He was co-founder and emcee of the Slab City Statewide Slam at Arcosanti for 7 years. His voice was on the air for 8 years with the "Two Lane Blues" radio show, Sunday nights on Northern Arizona's NPR affiliate KJZA/KJZZ. He is now performing as a firedancer/choreographer/producer with Prescott-based fire performance troupe "PrimalFire", hosts a monthly Open Mic at Peregrine Book Co., is again pursuing his work in photography, posts photographs and short essays on Facebook, and works most days as a gardener for elderly and handicapped individuals.
Alexander McFee was born in Chicago, attended the Chicago Conservatory of Music for a spell and then bounced back and forth between Chicago and New York City before heading West. After some years living in and playing many venues in California, he's been in Sedona since 1991. Alexander will be performing some new songs never before sang in concert as well as songs from his various CDs such as €œGlobal Blending€. He has 9 albums on all the major online sources such as iTunes, Amazon and CDbaby and many others. His albums receive continual play on satellite radio, cable channels, Spotify, and many other radio and streaming formats. His music spans many different genres and includes songs that don't fit neatly into any category.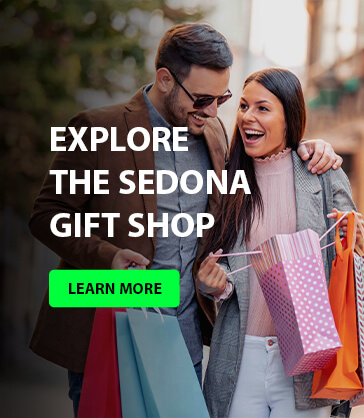 The Pumphouse Poetry and Prose Project holds a show every last Friday of the month from five to six thirty on the southern end of the Creekside Plaza Parking Lot on the steps of the old historic pumphouse beneath the shade of the giant sycamore trees. All shows include an open mic but potential readers are asked to keep their total stage time down to three minutes. Sponsors of The Pumphouse Poetry and Prose Project include Cocopah North and Anne Fabricant, Trailhead Tea, Mother Saachi€™s Books and Gifts, Elizabeth Oakes, and host Gary Every award winning author of books such as Shadow of the OhshaD and Mariachi Skull.