Sedona AZ (July 22, 2016) – On Friday July 29th at 5pm the Pumphouse Poetry and Prose Project will present a very special musical program featuring musicians Wendy Harford and Marie Jarreau, poets Elizabeth Oakes and Gary Every presenting lyrical verse.  Rumor has it that the Zoot Suit Zebras will make a special guest appearance presenting their own zany brand of poetry and jazz in an eclectic beatnik mix.  Pumphouse Poetry and Prose shows are held on the southernmost end of the Creekside Plaza Parking lot in Sedona, just north of Tlaqapaque, on the steps of the old historic stone pumphouse and beneath the shade of the giant sycamore trees.
The Pumphouse Poetry and Prose committee was thrilled to invite Wendy Harford.  Wendy is a late blooming visual artist born Halloween of 1951 in southern California (Wendy was not a 'Valley Girl')she was part of the 1970's hippy migration to BC Canada & the Pacific Northwest, where she found herself barefoot and pregnant and raising a family often single handed for 19+ years. In 2004 painting rain forests in a desert palate, and missing the wide open skies and creosote smell of desert rain she was called back to her beloved southwestern desert in 2004.
Wendy started playing guitar at age 12 and was composing poetry and song even then. She never absorbed musical training, knows a few chords and plays some she doesn't know in between. Her voice can be bluesy and coarse, or clear and harmonic in traditional ballad. She loves backing others in vocal harmonies and percussion as well.
From age 20 something until around 1990 Wendy did not do much with her artistic talents except to use them in recreational and daycare programs for age 2 to 102 years of age.  Wendy has studied Early Childhood Education, Environmental Psychology, Desert & Marine Naturalists Training, and a variety of artistic mediums that have brought her to her present location and creative state of mind in Cottonwood, AZ.
Marie Jarreau is a local acoustic musician originally from New Orleans who has lived at various locations throughout the United States who moved from southeastern Oregon to Arizona and Lake Montezuma five years ago.  One reason she moved so much was her career in the Air Force/Navy as an Air Traffic Controller.  Since retiring from the military she has revealed herself as a prolific songwriter.  Marie has completed two CDs of original and cover songs.  Her acoustic music, (covers and originals) spans a wide variety of genres: folk, western, classics, 60s-70s Pop, blues, country, contemporary, ambient music and lite-jazz.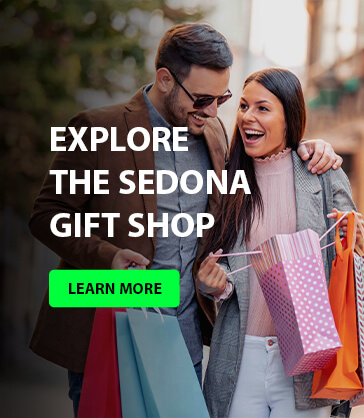 For the past four years Marie has been singing in various Open Mic venues around the Verde Valley: Cottonwood, Clarkdale, Sedona, Camp Verde, McGuireville;  as well as the Living Room Concert Series in VOC, house concert in Winnipeg, Canada, the Sedona Hub, and a concert event for Clarkdale at the July 4th Celebration 2016.
Elizabeth Oakes is retired professor from Western Kentucky University who moved to Sedona from Bowling Green with her husband John.  She is the author of several books of poetry including the award winning Farmgirl Poems as well as Mercy in the New World and the Luminescence of All Things Emily.
Gary Scott, a Vietnam Veteran, besides being a member of the Zoot Suit Zebras was also recording artist for Dory Records in the 1960s as well as an original member of the early Tucson rock band Stone Ground.
Pumphouse Poetry and Project Shows are always the last Friday of the month (during the warm months) on the southernmost edge of the Creekside Plaza parking lot, on the steps of the old historic stone pumphouse, beneath the shade of the giant sycamore trees, and within a stone's throw of the creek, assuming you are a former right fielder.  Trailhead Tea always provides refreshing beverages and Mother Saachi's Books and Gifts provides tasty, healthy snacks, and Pumphouse Poetry and Prose cannot thank enough Ann Fabricant of Cocopah North.  Gary Scott provides sound engineering for Pumphouse events and these events are always hosted by Gary Every.  Please join us at 5pm Friday July 29th for a special musical showcase of the Pumphouse Poetry and Prose Project.