Sedona AZ (July 20, 2017) – On Friday, July 28th at 5pm at the Sedona Library, Si Birch Auditorium, the Pumphouse Poetry and Prose Project will feature Claire Pearson and the Klute with musical offerings from Joe Neri and special guest Barbara Litrell.  Organizers were flabbergasted by the size and enthusiasm of the crowd for the first show of the season and expect this show to do the same.
Featured poet Claire Peason is a local hometown hero.  Claire has been writing and performing poetry for seven years. She started her poetic journey at age fifteen, under the tutelage of Christopher Lane and Kayt Pearl. Over the last four years, Claire has represented Northern Arizona numerous times at all three official Poetry Slam Inc. events: the National Poetry Slam, the International World Poetry Slam, and Women of the World Poetry Slam. Her work is wrought with desert imagery, mysticism, love and longing, and distance.
Claire drinks moonlight and grows sunflowers in her dimples, they are watered whenever she cries in public. Her garden flourishes with the tide. She breaks hexes recreationally. She is a poet, plant aficionado, crystal collector, and lover of honey.
The Klute is the most recognizable voice from Arizona on poetry slam's national stage. He grew up along the shores of the Atlantic Ocean on Palm Beach, Florida where he cultivated a love of sharks to become an activist for their preservation through the medium of spoken word, and has had the privilege of sharing the waves with those fantastic fish, from the great whites of Isla Guadalupe, Mexico to the reef sharks of Egypt's Red Sea coast. He has represented the cities of Mesa, Phoenix, and Sedona at the National Poetry Slam 10 times between 2002 and 2014 and has opened for spoken word superstars such as Saul Williams and Amber Tamblyn and has been the featured performer in such legendary venues as Vancouver's Cafe Deux Soliels and New York City's Bowery Poetry Cafe.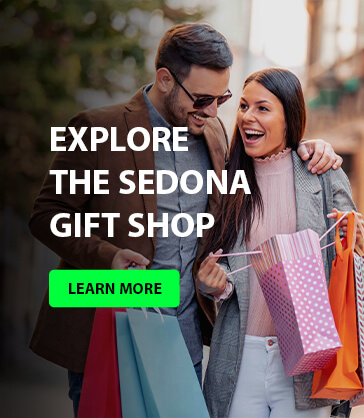 A collection of his chapbooks was published by Brick Cave Media in 2014 (Klutocrypha, Vol.1), and he has had poems published in anthologies by Sergeant Press, Write Bloody,  and Four Chambers Press. In 2016, he traveled the United States in support of his new chapbook "Chumming the Waters", and in 2017 a full volume of work titled "Words with the Men in Grey Suits", will be released. Both works are described as "poetry for sharks, by sharks". The profits from both books are being donated to Fins Attached, a shark conservation organization based out of Colorado Springs.
Joe Neri has been an active member of the local music scene since 2005, both as a musician and a producer. In addition to his solo acoustic performances, Joe fronted the long-running electric blues band, Blues Dawg, and continues to produce the annual Old Town Blues Fest and the annual Bob Dylan Birthday Concert. He currently performs throughout Northern Arizona acoustically as well as the lead guitarist for Einstein's Missing Sons, a classic rock band.
Former Sedona City Councilwoman Barbara Litrell will continue the tradition of sharing classic poems at Pumphouse Poetry and Prose when she reads 19th century Paul Verlaine's "Il Pleure Dans Mon Coeur" in both French and English.
Please join us Friday July 28th at 5pm at the Sedona Library when the Pumphouse Poetry and Prose Project features Claire Pearson and The Klute.  Pumphouse organizers consist of award winning poet Elizabeth Oakes, sound engineer Gary Scott, and host Gary Every.  Pumphouse Poetry and Prose Project would like to take a moment to thank the Sedona Library and Virginia Volkman for allowing us to use the Si Birch Auditorium.