Cottonwood AZ (September 8, 2020) – Our water and communities will be better protected, thanks to the Nina Mason Pulliam Charitable Trust which has donated nearly $1.2 million to restore and protect the Verde River to The Nature Conservancy in Arizona and Friends of the Verde River. The generous funding supports projects aimed at improving scores from the recently released Verde River Watershed Health Report Card.
In February, the first-ever Verde River Watershed Health Report Card gave the watershed a grade of C+. Of the three categories – water, communities and habitat – water and habitat had moderate scores, 48 percent and 54 percent respectively, and communities scored the highest with a score of 59 percent. The Pulliam Trust's funding will be targeted to improve areas in all three categories.
The Verde River watershed stretches from Chino Valley to Phoenix, supplying drinking water to more than three million people in the metro area. The river also supports Prescott and Verde Valley communities by providing drinking water and irrigation for crops. The river is also important for recreation and local economies.
When it comes to the Water category, river flows are critical to overall watershed health. The funding will support improving agricultural efficiencies that use less water to irrigate crops and pasture while leaving more water in the river. This includes sealing canals that move water. It will also fund installation of water-saving sprinkler systems on local farms such as the Tres Brisas Farm, run by Jeni and Mike O'Callaghan.
"My family has long known of the life sustaining quality of the river. Supporting river friendly solutions is the perfect extension of that," says Jeni O'Callaghan who recently became the board president for Friends of the Verde River.  "Friends and TNC have a long history of collaboration, including the report card. Friends focuses on engaging the community to implement projects that improve the river flow and habitat. We want to ensure this beautiful place stays beautiful for generations to come."
In the Communities category, funding will focus on land and water planning in the face of increased development and warmer, drier temperatures. "We need to look at the watershed in a holistic way," says Kim Schonek, Verde River program director for The Nature Conservancy. "It's critical for us to think about how we can achieve conservation goals in concert with economic goals for the communities in the watershed – these include housing and recreation."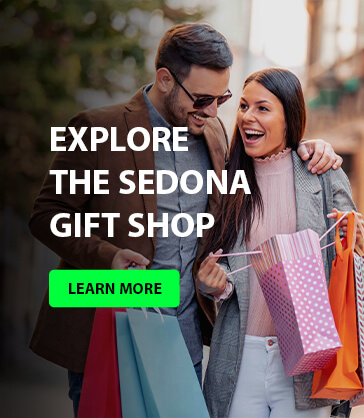 The Habitat category had mixed results. Upland habitat scored poorly (36 percent) while streamside birds scored much higher (77 percent). Habitat quality in the Verde is affected by many factors, including soil erosion, wildfire and the quality of trees and plants along the riverbanks.
Funding is aimed at reducing sediment from getting into the river, increasing water quality. One strategy is to fill deep and denigrated washes with rocks and other natural materials to slow water runoff and enable it to seep into the ground rather than foul the river.
The Nina Mason Pulliam Charitable Trust investment demonstrates its long-term commitment to ensure future generations of Arizonans have access to high quality river recreation, clean and resilient water supplies, and excellent habitat for fish and wildlife. 
The Nina Mason Pulliam Charitable Trust, based in Phoenix and Indianapolis, has been helping people in need, protecting animals and nature and enriching community life since its inception in 1997.
"In our arid state, we all know that the value of a natural water source cannot be overstated. Stewardship over its sustained, healthy flow falls upon all of us," said Carol Peden Schilling, chair of the Nina Mason Pulliam Charitable Trust. "We're thrilled to partner on these projects, which are designed to protect and restore the Verde River while driving important conversations around water conservation."
This grant brings the total Pulliam Trust has invested to more than $5 million to the Verde River.