Sedona AZ (July 17, 2018) – The Sustainability Alliance today made public the format and questions that will be used for the upcoming Sustainability Forum of the candidates running for Sedona Mayor and City Council in the August 28, 2018, primary election. The forum will be held at 1:00pm on Saturday, July 28, 2018, at the Mary D. Fisher Theater, 2030 W State Route 89A, Sedona, AZ 86336. The public is invited and there is no charge for admission.
As previously announced, the theme of the forum will be "sustainability," which is a fundamental goal of the Sedona Community Plan. The moderator will be Andrea Christelle, Ph.D., founder and owner of Sedona Philosophy. After a brief welcome and an opening round of one minute self-introductions, the candidates will speak for up to two minutes on each of three sustainability questions. Candidates will choose three questions they wish to address from a set of five provided by the Sustainability Alliance. The five questions are as follows:
Question 1: INTERSECTION OF PEOPLE & PROSPERITY
Our community is working to balance economic vitality (which in Sedona, has been closely linked with tourism) and livability for local residents.
How do we maintain a prosperous community while addressing the impacts of tourism?
Question 2: INTERSECTION OF PEOPLE & PLANET
We all come here, visitors and residents alike, for the natural beauty. But this natural beauty is adversely affected by human impacts, including (but not limited to)  trail erosion, water pollution and supply. Additional development and climate change may exacerbate these challenges.
Which of these issues, or others, are priorities for you, and what can the City of Sedona do to help residents & visitors mitigate impacts on the environment?
Question 3: INSPIRING RESIDENTS AND VISITORS
One of the six major outcomes of the Community Plan is a commitment to environmental protection. That vision imagines that Sedona will become "an international model for the successful balancing of environmental and human wants and needs."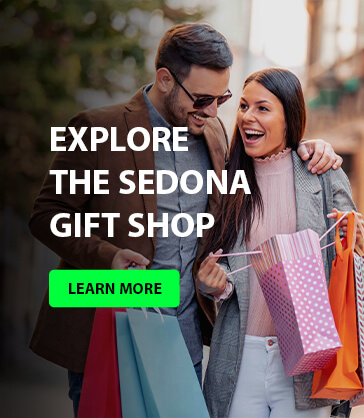 To what degree should we focus on becoming a model for other communities, and how can we work toward that goal?
Question 4: PEOPLE, PLANET AND PROSPERITY
The National Citizen Survey that Sedona conducted last year revealed very strong support for "investing in creating sustainability policies and programs" for each of six environmental issues alternative energy, water conservation, National Forest stewardship, recycling services, zero waste goal and higher green building standards.
Which of these opportunities, or others, would you want the city to address first and how?
Question 5: PROSPERITY, PEOPLE AND THE PLANET
Another of the 6 major outcomes in the community plan relates to economic diversity.
How do you see economic diversification happening in a way that protects the planet and enhances the lives of those in our workforce?
At the time of this release, all but two candidates for mayor and council have confirmed that they will participate in person. Campaign literature and voter registration forms will also be available to attendees.
Founded in 2014, the Sustainability Alliance is a coalition of nonprofit organizations in the greater Sedona area and Verde Valley that pursue a mission based on some aspect of sustainability. By offering sustainability certification programs for businesses and organizations, educational programs, and a platform for collaboration among member and certified entities, the Alliance seeks to promote a sustainable future for "people, planet, and prosperity." For more information, see http://www.sustainabilityallianceaz.org.