Sedona Film Festival presents all-star casts in award-winning and Oscar-nominated films
Sedona AZ (April 15, 2013) – The Sedona International Film Festival is proud to present the Northern Arizona premieres of "Promised Land" (starring Matt Damon and directed by Gus Van Sant) and "Anonymous" (starring Vanessa Redgrave and nominated for an Oscar for Best Costume Design) showing April 23-26 at the Mary D. Fisher Theatre.
PROMISED LAND
In honor and celebration of Earth Day week, the festival is proud to present "Promised Land", directed by Academy Award-nominee Gus Van Sant and starring Matt Damon, Frances McDormand and Hal Holbrook featuring a screenplay by Damon and John Krasinski.
Matt Damon stars as Steve Butler, a corporate salesman whose journey from farm boy to big-time player takes an unexpected detour when he lands in a small town, where he grapples with a surprising array of both open hearts and closed doors.
Steve has been dispatched to the rural town of McKinley with his sales partner, Sue Thomason (Academy Award-winner Frances McDormand). The town has been hit hard by the economic decline of recent years, and the two consummate sales executives see McKinley's citizens as likely to accept their company's offer — for drilling rights to their properties — as much-needed relief.
What seems like an easy job and a short stay for the duo becomes complicated — professionally — by calls for community-wide consideration of the offer by respected schoolteacher Frank Yates (Academy Award-nominee Hal Holbrook). It also becomes complicated — personally — by Steve's encounter with Alice (Rosemarie DeWitt). When Dustin Noble (John Krasinski) — a slick environmental activist — arrives, suddenly the stakes rise to the boiling point.
"Promised Land" will be shown at the Mary D. Fisher Theatre April 23-26. Showtimes will be 4 p.m. on Tuesday and Wednesday and 7 p.m. on Thursday and Friday.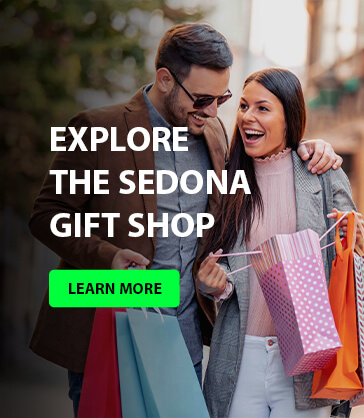 ANONYMOUS
"Anonymous" is an epic, period drama featuring an award-winning all-star ensemble cast including Academy Award-winner Vanessa Redgrave. The film has won 7 major international awards and was nominated for an Oscar for Best Costume Design. "Anonymous" will open in Sedona on Shakespeare's birthday: April 23. Come celebrate the Bard on this special occasion.
Set in the political snake-pit of Elizabethan England, "Anonymous" speculates on an issue that has — for centuries — intrigued academics and brilliant minds ranging from Mark Twain and Charles Dickens to Henry James and Sigmund Freud: Who was the author of the plays credited to William Shakespeare?
Experts have debated, books have been written, and scholars have devoted their lives to protecting or debunking theories surrounding the authorship of the most renowned works in English literature. "Anonymous" poses one possible answer, focusing on a time when cloak-and-dagger political intrigue, illicit romances in the Royal Court, and the schemes of greedy nobles hungry for the power of the throne were exposed in the most unlikely of places: the London stage.
Edward De Vere, Earl of Oxford, is presented as the real author of Shakespeare's works. Edward's life is followed through flashbacks from a young child, through to the end of his life. He is portrayed as a child prodigy who writes and performs A Midsummer Night's Dream for a young Elizabeth I. A series of events sees his plays being performed by a frontman, Shakespeare.
"Anonymous" will be shown at the Mary D. Fisher Theatre April 23, 24 and 26. Showtimes will be 7 p.m. on Tuesday and Wednesday and 4 p.m. on Friday.
Tickets are $12, or $9 for Film Festival members. For tickets and more information, please call 928-282-1177. Both the theatre and film festival office are located at 2030 W. Hwy. 89A, in West Sedona. For more information, visit: www.SedonaFilmFestival.org.