Sedona News – Camilla Ross, the Executive Director of the Arts Academy of Sedona and the President of the Emerson Theater Collaborative, which presents theater productions, variety shows, workshops, and cultural events at its luxurious black box theater in The Collective Sedona in the Village of Oak Creek (7000 SR-179, STE C-100), is proud to announce that the two nonprofit theater and creative arts organizations she leads have received generous financial grants from the Arizona Commission on the Arts and the Arizona Community Foundation for their 2023 season.
The Arizona Commission on the Arts awarded both of Ross' organizations Creative Capacity Grants (CCG)—$10,200 for the Arts Academy of Sedona (AAS) and $16,000 for the Emerson Theater Collaborative (ETC). Creative Capacity Grants are awarded to Arizona arts and culture organizations that are incorporated as nonprofits with tax-exempt status. The grants provide general operating support to arts and culture organizations of all sizes, local arts agencies, and arts and culture organizations from Tribal Nations, whose primary mission is to produce, present, teach or serve the arts. The Emerson Theater Collaborative also received $15,000 from the Arizona Community Foundation (ACF) for the arts-related programming for the 2022-2023 season. Ross says she is profoundly grateful to the head of the ACF Jennifer Perry (who is on the Board of the Sedona Chamber of Commerce), as well as Amber Starr and Jamie Dempsey for their support of the work ETC does for the Sedona/VOC community.
"I've been on a quest to create ART from a performers' perspective and to support playwrights whose vision is to change the world by telling a story; to see the ALL and not just the ONE," says Ross, who in her own right is an award winning, producer, actor. "As we come into our 15th year as a company, the Emerson Theater Collaborative continues its mission of allowing audiences to experience the human condition live, upfront, and personal by offering theatrical works that can change or alter the human condition. A community becomes complete when the performing arts are infused within all areas of one's life within it."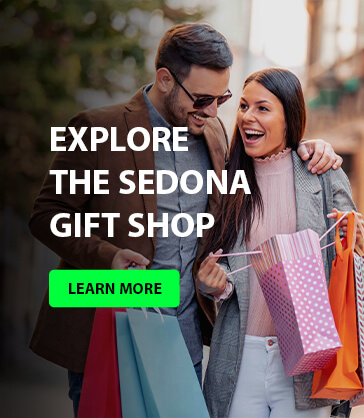 Ross also heads the Mystic, CT branch of the Emerson Theater Collaborative, which recently received a $7,000 grant for Connecticut Humanities (CTH), an independent, nonprofit affiliate of the National Endowment for the Humanities. CTH connects people to the humanities through grants, partnerships, and collaborative programs. CTH projects, administration, and program development are supported by state and federal matching funds, community foundations, and gifts from private sources.
Arts Academy of Sedona is a not-for-profit educational and cultural community center committed to innovating and creating art in all forms, and to bringing our programs to local Sedona residents and visitors. Contact us at: The Collective Sedona, the Village of Oak Creek (7000 SR-179, STE C-100), 860-705-9711.