Public is invited to Share Ideas
Verde Valley AZ (May 14, 2013) – The Red Rock Ranger District of the Coconino National Forest in partnership with the City of Sedona and the Northern Arizona Intergovernmental Public Transportation Authority (NAIPTA) are currently investigating strategies to provide public transportation to trailheads, recreation sites and visitor centers on State Highway 179 north from the Forest Service Visitor Center and on State Highway 89A in Oak Creek Canyon. They have retained Nelson\Nygaard Consulting Associates, a transportation planning firm, to lead the technical project. The purpose of this effort is to reduce recreation-related vehicle congestion in the 179/89A corridor and increase visitor access to recreation opportunities.
The project team will be holding its first of two community discussion meetings on Tuesday, May 21 from 6 p.m. to 8 p.m. at Sedona City Council Chambers, 102 Roadrunner Drive. The first community discussion meeting will review findings from a parking inventory, comments and input from community members and leaders, and examples of shuttle services in national parks and national forests elsewhere in the U.S. We will discuss community transportation priorities for the study area and will seek input from the public. This feedback will help project planners define alternatives in the project corridor. A second community discussion meeting will occur in late summer and will seek feedback on the specific proposed alternatives.
Every year, an estimated 3 million people visit the Sedona area, and most come during the peak spring and fall seasons. Only two roadways, state Route 89A and Highway 179, provide access to Sedona and the surrounding national forest. Nearly 95 percent of all visitors arrive by car and there is currently no alternative transit system in place. Despite the State's recent improvements along Highway 179 and its intersection with Route 89A in the uptown area of Sedona, bumper-to-bumper traffic is still common during peak seasons.
Parking at trailheads and recreation sites is limited. As popular sites become full, people begin to park on the roadside or in undesignated spots, sometimes causing damage to the landscape and creating safety issues.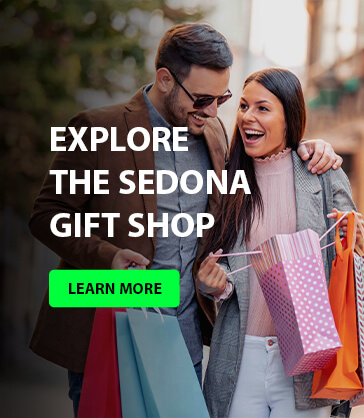 This community discussion meeting is an opportunity to share interests, ideas and concerns about congestion along Route 89A and Highway 179. We encourage members of the public who have an interest in the topic to attend. Light refreshments and snacks will be provided.
Persons interested in attending but unable to do so may provide comments to Paul Supawanich, Associate Project Planner, Nelson\Nygaard Consulting Associates; via telephone at (415) 284-1544, e-mail at psupawanich@nelsonnygaard.com, or postal mail at 116 New Montgomery Street, Suite 500, San Francisco, CA 94105.
If you have questions concerning special needs or to request language or sign language interpretation, contact Sara Dechter at (928) 527-3413, dial 711 from a TTY for relay service, or email sedechter@fs.fed.us by May 16, 2013.