Sedona AZ (December 27, 2012) – With the holidays now behind us, it is time to re-connect with talented Sedona artists who are celebrated for their works and their commitment to our local communities as well. Come join the Pop Up group at First Friday reception at the Pop-Up Gallery in the prestigious Hillside Sedona center. For January the venue will spotlight the work of glass artist Lorraine Fexas and jewelry / gourd artist Pat Priolo. Both will be on hand to meet the public and discuss their work at the gallery's reception, 5-8 PM on January 4, 2013. Special refreshments are always provided.
Lorraine Fexas began her love of glass when she moved to Sedona in 1999 and became a member of the Sedona Arts Center. That experience developed into her current vocation as a glass artist, and she is a member of the newly-formed coalition, GlasSedona. She continues developing her skills by attending numerous glass courses and seminars, and has been involved in teaching. She has also been commissioned for a variety of art installations for private collectors nationwide. Lorraine has exhibited and sold her art in SAC's Gallery Shop, as well as during its various shows and exhibitions. Her work is also displayed in Pop-UP Sedona Gallery, Hillside Sedona, Art Mart Gallery, and Gallery 527 in Jerome, AZ. In addition, she was featured on the TV show, "Your Life A to Z", demonstrating glass cutting and fusing techniques. Always seeking to experiment and diversify, she is currently designing fused glass plates, bowls, wall pieces, and other decorative and functional items, using the full range of art glass. Her works with glass are luminous, sparkling and saturated with color.
Lorraine is proud to have been featured in the "Artists Invitational" at the Sedona Arts Festival. She also designed and produced one of the 50 pairs of javelinas for the "Javelinas on Parade" project which is currently on display throughout Sedona, and appears in the related coffee-table book.
Originally from the San Francisco Bay Area, Pat Priolo has a background in art and design. Although she is relatively new to the world of jewelry making, Pat has spent 10 years designing, creating and teaching others to create wearable art, and has been sewing since she was a child. Recently she has perfected the art of weaving Dream Catchers and decorating Gourds.
Pat brings a very strong sense of color,
and special design ability to her jewelry and Gourd creations. Her necklaces, earrings, arm and ankle bracelets are unique, they are all one-of-a kind attention grabbers. When you are wearing Pat's jewelry – people will want to buy it right off your body. As a matter of fact, Pat's unique designs, from one of her customers were described as the finishing touch, to any outfit.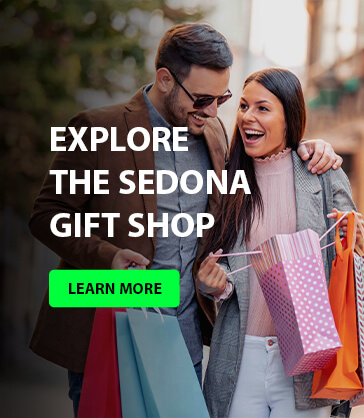 Strangely enough, that is how this new phase of her career began. People would literally ask to purchase the things Pat was wearing, that she had created for herself. Pat loves and has been drawn towards arts and crafts from the time she was a young child. It is obvious after very little instruction, what she may have lacked in these skills, she more than made up for in enthusiasm – wanting to try absolutely everything: drawing, painting, glass sculpture, candle making, crocheting, knitting, furniture painting, etc. During her early teen years – she took up sewing – making most of her own clothes. In later years, she owned a sewing machine/ fabric store and took up quilting and fabric crafts – this was her "sanity" away from her regular job. Pat made and sold clothing, quilts and the most darling assortment of teddy bears, to stores and at craft shows in the San Francisco Bay Area. One day a co-worker showed her how to make a bracelet – that started her on her jewelry career. She now designs and sells jewelry in both California and Arizona.
About two years ago Pat developed a fascination with gourds. A neighbor suggested that working with gourds would be a good way to use up leftover beads from her jewelry creations. That was all it took, she attended one session on the art of decorating and a love affair with gourds started. Her amazing gourds are finished in a uniquely different array of styles and finishes.
In addition to Fexas and Priolo, Pop-Up showcases the work of 12 local Sedona artists, representing a remarkable variety of mediums and styles. The gallery exhibits the creative work of painters, photographers, sculptors, jewelers, potters and glass artists. Pop-Up is operated entirely by the artists, giving visitors the opportunity to meet an artist and discuss both the medium and the meaning of pieces exhibited in the gallery.
A portion of each sale for the winter quarter at Pop Up is donated to Yavapai Big Brothers, Big Sisters, whose mission is to enhance the lives of children through quality mentoring relationships. Many children grow up without the time, attention and direction they need from caring adults. The Need for Big Brothers Big Sisters Has Never Been More Urgent. Pop Up Sedona Gallery is proud to partner with this organization.
Pop-Up is located on the upper level of Hillside Sedona Center, 671 State Route 179 (about ½ mile south of the "Y" in Sedona). The gallery is open from 10 to 6 PM every day. More information about the gallery can be found online at .