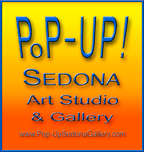 Sedona AZ (May 30, 2013) – Pop-Up Sedona Gallery in Hillside Sedona Center is excited to introduce two of the venue's newest artists, fine art photographer Grazina Wade and jewelry designer Kelly Patton. They will be honored at the First Friday reception June 7, 2013, 5-8pm. The public is invited to stop by, view their latest works, and get to know the artists.
Growing up on the East coast, Grazina Wade's family went for drives to see fall foliage, and for vacations along the Maine coast and Cape Cod. Since her parents were both artists, they looked for locations where they could set up to draw and paint. During these trips Wade experimented with her parents' Kodak camera, making artistic landscape renditions. Artistic roots took hold – she liked her first college photography course so much that she enrolled at Tufts Museum School art program, where she received her BFA. While a student, her inspiration came from Ansel Adams, Edward Weston, Alfred Steiglitz and Paul Strand, and so she pursued black and white photography of the New England landscape.
Years later Wade made her 'pilgrimage' to Canyon de Chelly in Arizona to see where Timothy O'Sullivan and Ansel Adams photographed the White House Ruins. She fell in love with the Southwest, after two weeks of exploring the desert, visiting Indian ruins, and experiencing its vastness. Several months later Wade moved to Sedona, AZ. Here she spends her time photographing a surreal world that makes up the stark and colorful magnificence of the dry lands.
Wade's work has been in gallery exhibitions in Boston, Connecticut, New York, Chicago, Sedona, and Lithuania. It is in the collections of the Duxbury Art Complex Museum in Massachusetts, the Museum of Northern Arizona, and Vilnius University in Lithuania as well as private collections in Arizona. And her work is published in several publications, including the Hertz Travel Guide, Travel-Holiday Magazine, Plateau Magazine, Arizona PBS 2013 Calendar, and others.
Kelly Patton designs unique, fun, affordable jewelry art pieces. As Patton describes her jewelry art, "They are usually a collage of beads, things I find in the garage, objects I made, vintage jewelry rescued from yard sales, and brand new baubles! My love of brilliant color and movement shows up often in my work. Earrings and pendants move as if they are small mobiles. Yarn and sequins from my fabric stash, vintage metal pieces, and glass beads all inspire me."
Patton's passion for custom sewing and design using fine fabrics was nurtured by her mother. It led her to The Fashion Institute of Technology (FIT) in New York City where she studied clothing and jewelry design. She was fortunate to have been in one of the few classes taught by Donald Claflin, Tiffany's then chief designer.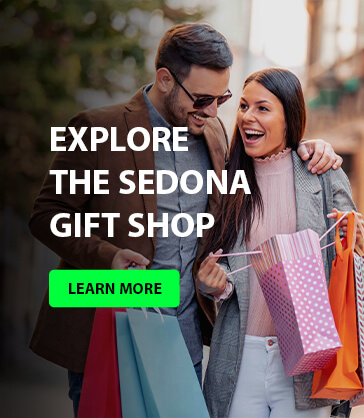 Patton watched her father (an award winning silversmith) cut stones and design jewelry, and her family went rock-hounding on weekends. After exposure to the best fine jewelry in the world, Patton studied at The Gemological Institute of America in Los Angeles and received her Graduate Gemologist Certificate in Residence. She also received an art scholarship to University of Denver, Colorado. She has won awards for her photography, drawings, and fabric portraits.
She owned her own business selling turquoise, gemstones, and importing pearls. Her creative efforts were spent on cutting cabochons into one-of-kind shapes from coral, malachite, turquoise, and ivory. She also created many pieces of scrimshaw.
Along with Wade and Patton, Pop-Up features the work of 12 other local artists, representing a remarkable variety of mediums and styles. The gallery exhibits the creative work of painters, photographers, sculptors, jewelers, potters and glass artists. Pop-Up is operated entirely by the artists, giving visitors the opportunity to meet the artists and discuss work exhibited in the gallery.
A portion of each sale at Pop-Up is donated to Camp Soaring Eagle, whose mission is to give kids with serious illnesses camping experiences filled with excitement, challenge and fun in a medically safe setting – at no charge to the children or families.
Pop-Up is located on the upper level of Hillside Sedona Center, 671 State Route 179 (a short distance south of the "Y" in Sedona). The gallery is open 10 a.m. to 6 p.m. every day. For more information, call 928-282-8143 or visit