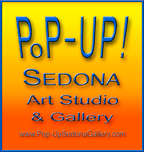 Sedona AZ (February 13, 2014) – Venerated Sedona artist Norma Holden has been painting the landscapes and inhabitants of Arizona for over three decades.  In that time, she has studied under many of the most renowned teachers across the state and has created an impressive body of work in a variety of media.
Hillside's Pop Up Sedona Gallery is now celebrating Holden's noteworthy career with a retrospective exhibit of her paintings that will run through mid-March.  The show includes an extensive collection of Holden's watercolors as well as a select group of recent oil paintings.
A reception honoring Holden will be held in the gallery at 5-7 PM on Saturday, February 22, and the public is cordially invited to attend, meet the artist, and hear about her enduring career.  This show is the inaugural event in a series of guest artist appearances planned by Pop UP over the next several months.
Norma Holden studied at the Cleveland Institute of Art during the 1960s, and then in 1975 graduated Phi Beta Kappa from Ohio's College of Wooster with a Bachelor of Science degree in Fine Arts in Education. She moved to Arizona in 1983 and took up hiking and backpacking in order to paint on location in the Southwestern and Mexican mountains, deserts and oceans.
Holden studied sculpture in Paolo Soleri's Arcosanti workshops and art at both Sedona Arts Center and Yavapai College.  She has continued to study under Terry Madden, Joyce Killebrew, Dennis Ott, Tom Lynch, and many others. With memberships in the Sedona Arts Center, Village Gallery, Northern Arizona Watercolor Society, Arizona Artists' Guild and Arizona Watercolor Association, she is widely known among collectors and her fellow artists.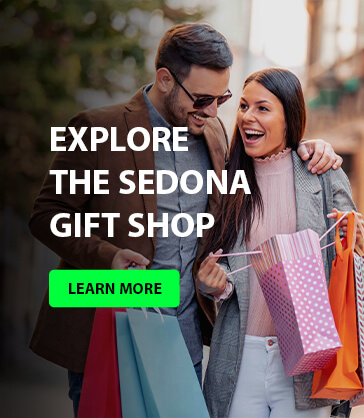 Holden's paintings are suffused with the warm colors and radiant light of the sweeping Southwestern landscapes to which she has become passionately connected.  She conveys that connection into her works by beginning them on location as plein air studies in oil or watercolor, and then from these completes her larger works back in her studio.
Pop-Up Sedona Gallery provides a unique opportunity for art enthusiasts to meet local artists and learn about their art.  In addition to showcasing the work of outstanding painters, sculptors, jewelers, photographers, potters, and gourd and glass artists, the venue is committed to giving back to the community.  Thus, a portion of all sales helps to support Camp Soaring Eagle or other local charities.
Pop-Up is located on the upper courtyard of Hillside Sedona Center, 671 State Route 179 (about ½ mile south of the "Y" in Sedona).  The venue's hours are 10:00 AM until 6:00 PM daily.  For more information, call (928) 282-8143 or visit www.pop-upsedonagallery.com .