Sedona AZ (January 25, 2012) -Poetry as self expression is alive and well in Sedona. Witness the event at the Library on January 13, 2012. Christopher "Daddy" Lane lead a group of veteran poets in a reunion poetry slam for old times sake. Many of the student poets Christopher mentored over the past few years  graduated  from high school and  cast their fate into the world.

They returned to Sedona over the holidays to share their life experiences and observations through poems they created.  Poetry as a form of self expression also caught the attention of the Sedona 30 in December.
Sedona's Young Voice Be Heard, a non-profit youth poetry organization, received a $5,000 grant from the Sedona 30 on December 5th, 2011.
Peter Fagan made the presentation at the Sedona Public Library during YVBH's weekly afterschool Poetry Club meeting.
The students in attendance were told by their mentor, Ya'ir "Christopher" Lane, that they would receive a surprise later in the meeting. "Is it pizza?" Mackinzi Taylor, a Junior at Sedona Red Rock High School, asked. "Nope, way better!" replied Lane.
Taylor's face turned to shock when Fagan presented the group with a $5,000 check. Claire Pearson, 16, exclaimed, "This is going to help us spread poetry everywhere!"
This is one of two grants the Sedona 30 gave in 2011. The Sedona Food Bank also received a $5,000 grant earlier in the year.
"This shows that our community values feeding our student's hearts and minds as much as feeding our community," said Megan Aronson, YVBH's Publicist, who was also in attendance.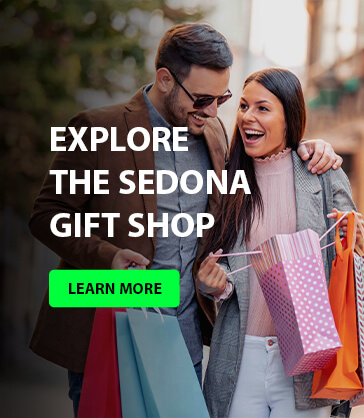 YVBH plans to use the grant money to expand their youth poetry programs in Arizona. "Our goal as an organization is to bring spoken word poetry to as many rural communities as possible," says Lane.
They have already formed partnerships in Phoenix and Tucson, and are now reaching out to students in Seligman, Bullhead City, Orme, Flagstaff, and Kingman. In April, they will perform spoken word poetry for a K-12 school in Dalton Springs, near Kingman, presenting workshops for over three hundred students.
"These rural communities simply don't have the opportunities we have here in Sedona," says Lane. Chamelea Mullican, 16, finishes, "Helping other people express themselves in a new way…it's like lighting something new in them that could stoke."
Part of the grant will also be used to send the group to Brave New Voices, an International Slam Poetry Youth Convention coming up in July. Brave New Voices was recently featured in the documentary, "Louder Than a Bomb" which has received international acclaim, and is currently airing on Oprah's OWN Network.
Fagan says that his personal desire to support YVBH stemmed from his work with another organization, Futures For Children, which creates Youth Leadership programs for American Indian children in tribal communities in New Mexico.
"We are forming future leaders here," says Fagan, "When kids learn how to get up and talk in front of people, a lot of things can happen."
The Sedona 30 was founded in 1982 by a group of civic-minded individuals who wanted to improve the quality of life for the citizens of Sedona. Through their own donations, they have supported numerous local organizations with donations totaling more than $500,000.
Young Voices Be Heard helps students become more self-confident with powerful spoken word assemblies and workshops. They meet weekly and perform regularly throughout Northern Arizona and in Phoenix. For more information, contact Lane at (928) 301-3744.