Sedona AZ (June 20, 2018) – On Friday June 29th at 5pm at the Sedona library the Poetry and Prose Project will present the poetry and song of Joe Wise and the science fiction of Jen Valena.  Musical guests for this month's show will be travelling all the way up from Tucson as the Poetry and Prose Project proudly debuts the band Droll.  The Poetry and Prose Project is excited for what should be a wonderful finale to a very successful 2018 season.  The Poetry and Prose Project would like to take a moment to thank the audiences whose enthusiasm and attendance have made authors eager to read at our shows.
Joe Wise's music has been known and sung around the world since the mid 60's.  His retreat work spans almost five decades, and his travels to speak and sing cover much of the globe.  His degrees and studies include philosophy, education, psychology, and counseling.
Settled into the Sedona area for the last 23 years, he has been integrating therapeutic journaling into addiction treatment programs, has become an award winning painter, and begun a series of books exploring his life and experiences. The Truthin Twenty and TheTruth in Plenty are the published result, with volume three in the works. His past magazine contributions include an article on playing basketball in an over 50 league, appearing inSports Illustrated.  He gives seasonal presentations of his writing and music, and sometimes paintings, in various venues in the Verde Valley and Flagstaff, most recent shows have been at the Old Town Center for the Arts' Studio B in Cottonwood.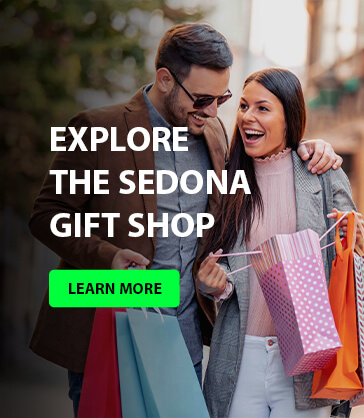 Novelist and poet Jen Valena is often found: with pen in hand, daydreaming, reading, painting, and theorizing about the human condition and the Universe.  Finding one's calling is a dominant theme in Valena's novels.  It is also why she started writing, to find her calling.  In 2006, Valena moved to Sedona and began to explore many creative avenues, including writing and performing her poetry throughout Northern Arizona. Then the novel-writing muse struck, and now she has written seven novels and several short stories.  With an interest in mainstream sciences, the supernatural world and spiritual teachings, Valena's novels blend Science Fiction and Metaphysical Fantasy to explore the concept of untapped human potential.  Her fantasy fiction novel, Ithia, was released November 2017. The novel follows Ithia, a young woman discovering the power within after an encounter changes her forever.  www,JenValena.com
Members of well known Tucson rock bands such as Warpstar and The Opposables have formed a new band known as Droll.  Droll describes themselves, "Droll is a moss rock band from Tucson Arizona. Universally celebrated for winging it, their music will grow on you."  Droll is comprised of James Turner, Joshua Every, and Ricky Tutaan and they will be performing a spoken word and jazz piece with award winning poet Gary Every called Lincoln's Phantom Train about the history of American music.
Won't you join us Friday June 29th at 5pm at the Sedona Public for the finale of the Poetry and Prose Project 2018 season for a gathering of literature and love.  We will feature authors Joe Wise and Jen Valena with musical guest Droll from Tucson.  Deserving of thanks is the Sedona Library and Virginia Volkman for hosting the events.  Gary Scott is the sound engineer and John Warren Oakes for moral support.  The Poetry and Prose Project would like to thank their large and enthusiastic audiences for making the 2018 season such a rousing success.  As always Poetry and Prose Project events are hosted by award winning author Gary Every.